QUESTION: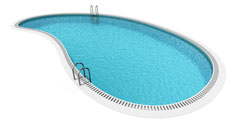 I recently saw a sign that our association posted at the pool that says if anyone currently has or has had diarrhea in the past 14 days, they should not use the pool. That seems inappropriate. Is the sign necessary?
ANSWER: Yes, the sign is necessary. The California Building Code (CBC) was recently amended to require such signs at all public pools as follows:
A sign in letters at least 1 inch (25 mm) high and in a language or diagram that is clearly stated shall be posted at the entrance area of a public pool which states that persons having currently active diarrhea or who have had active diarrhea within the previous 14 days shall not be allowed to enter the pool water. (CBC §3120B.11.)
"Diagram?" Seriously? Stick with words. Signs can be purchased from various pool supply companies throughout the state in a variety of languages. If a substantial number of your membership speaks a language other than English, you should consider posting signs in those languages.
"But wait," you say, "our pool is not open to the public!" For the purposes of this sign, "public pool" is broadly defined to include associations:
Public pools include those located in or designated as the following: commercial building, hotel, motel, resort, recreational vehicle or mobile home park, campground, apartment house, condominium, townhouse, homeowner association… (CBC §3101B)
Can someone with diarrhea still go in the pool if they wear a swim diaper? That is a bad idea. See "Fecal Teabags." For more information about diarrhea and swimming pools see the information posted on the Centers for Disease Control website.
TRANSIENT HOUSING
AND FHA CERTIFICATION


Recently, the Federal Housing Administration took the rather silly step of refusing to certify condominium developments that exempted banks from transient housing restrictions (which, by the way, was an accommodation to the agency).
The FHA has relented. Under its newly revised, newly adjusted, new, new policy, condominium associations have two choices:
1. Amend their governing documents to remove the offending language, or

2. Provide a dated and signed statement on association letterhead that no units in the development are leased for a term of less than 30 days and tenants are not provided services commonly associated with hotels.
Option two is the better option. If you go through the expense of amending your CC&Rs, the FHA will just change their guidelines again. To read more, see CAI Announcement.

FINANCES
IN THE MINUTES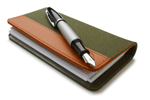 QUESTION: Our minutes contain a summary of our financial condition and we are not inclined to share this information with employees, contractors and bidders. Is it acceptable to omit the association's financial information from the openly posted version of the minutes?
ANSWER: Yes, you can omit financial information from the set posted in the common areas. Members, not renters, visitors, guest or vendors, have a right to the association's financial records. Because members have a right to the information, you should either include financials in monthly billing statements or post them in a password protected portion of your website. That way you keep everyone informed without public consumption.
FEEDBACK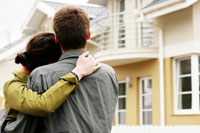 Buying a Condo #1. I so wish real estate agents would provide "Buying a Condo" to all their clients. It's concise, honest and excellently written. If potential buyers were made aware of what condo life means before they buy, it would go a long way toward helping managers retain some sanity. -Trudy M.
Buying a Condo #2. Excellent advice, unfortunately our condo is exactly the type you describe to avoid. Over the last three years our rental population has ballooned. Despite the best efforts of the board, it continues to grow and we spend more time with violations, move-ins & outs, noise issues and the downward spiral of the general appearance of the property. How does this association reverse this "slow death" and regain the "eye" of good Realtors? -James P.
RESPONSE: Despite the interference of the California Association of Realtors in controlling rentals, there are still CC&R amendments that can help your situation. Contact me for more information.
Buying a Condo #3. Condos are a horrible investment when you consider that other people are making decisions that effect you financially. These people (the board) do not think of the money as their own, so they end up being charged multiple times a common sense cost. I was hit with a $50,000+ assessment days after buying a condo after being told the community required no maintenance. I ended up on the board for five years and ten years later we still have the same ignorance controlling the purse strings. -Sam M.
Buying a Condo #4. Thank you for the info you covered on this issue. So many new owners (plus old ones) think that the HOA pays for everything and it will not cost them a cent. -Barbara K.
Buying a Condo #5. I wish I'd gotten this information 7 years ago before we bought a condo. Fortunately we got a pretty good one. I am going to save it now. Thank you! -Lori G.
Buying a Condo #6. Another consideration is the size of the HOA. I bought in a 16-unit development liking it was small. But the downside is that all expenses are assumed by a much smaller homeowner base and fees rise at a higher rate than larger developments even though we don't have as many common amenities as a larger development. -Joyce W.
RESPONSE: Excellent point. I will add it to the website.
Buying a Condo #7. Your article about buying a condo was OUTSTANDING! Thank you for a wonderful, informative article. -Ellen M.

Buying a Condo #8. As usual – GREAT newsletter. After almost forty years of dual citizenship in two single family home CIDs, your feature "Buying A Condo" really applies to all CIDs. -Bob P.


Adrian Adams, Esq.
Adams Kessler PLC


We are friendly lawyers. Call us for your association's legal needs at (800) 464-2817 or info@adamskessler.com.