The Federal National Mortgage Association (Fannie Mae) is the nation's largest player in the secondary mortgage market. To ensure a steady flow of monies into banks, Fannie Mae buys FHA insured loans from lenders.
Because many condominium developments have CC&Rs that prohibit units from being leased for less than 30 days (to avoid transient rentals), Fannie Mae and Freddie Mac previously required that CC&Rs exempt lenders from the restriction so foreclosed units could be rented short-term. In the past thirty days, the FHA has abruptly adopted a "no-tolerance" stance on transient housing–including any exception for lenders.
Now, if a development's CC&Rs contain any exceptions for transient housing, the FHA will refuse to certify the development until the CC&Rs have been amended to remove the language. That means a significant source of financing will dry up for the condo market in California. It will also impact retirees who need a reverse mortgage to stay in their units since most are FHA insured.
RECOMMENDATION: If your association wants FHA certification and your CC&Rs contain an exception for mortgagee transient housing, you have two options. The first is to amend your CC&Rs–a difficult and sometimes costly process. The second is to wait to see if the FHA adopts a more rational approach to the issue. I would not count on the latter.
The Community Associations Institute is conducting a survey to see how many developments are affected by the FHA's erratic policy shifts. To take the survey go to CAI Survey.
Thank you to Anne Gutierrez of Project Approval Services for providing valuable background information on this issue.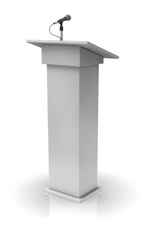 QUESTION: There is a notice on our bulletin board stating: "General Session – homeowner forum is 7 pm sharp. All owners are welcome to address the board until all owners are heard. Once Open Forum is closed the Board meeting will NOT allow commentary during their session as it is a corporate meeting of the directors only." Can the Board do this? If something is being discussed, homeowners are not allowed to ask questions for clarity???
ANSWER: Restricting homeowner comments to the Open Forum is legal and a common industry practice. It is the same procedure used by city councils. Your board is elected to conduct the association's business. As volunteers, they need to get through the agenda so they can get home to their families. Large associations tend to be more formal with their proceedings whereas small ones are less formal and often allow audience participation. The degree of participation is entirely discretionary with the board. Also, by statute the board's ability to answer questions is limited.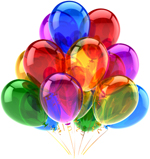 QUESTION: The manager of our community publishes my birthday and anniversary date on our community bulletin board along with the information of other owners in the month of their occasion. Along with our name, birthday-anniversary date, she also includes our unit number. I have asked and written to her several times asking to be removed from these lists as I consider them an invasion of my privacy. What can I do to make her stop?
ANSWER: Your request for privacy is perfectly reasonable and I am surprised the manager is so indifferent to your privacy. Your next step is to make a request of your board at an open meeting. If that does not work, make an IDR demand. If all else fails, you might consider a small claims action. You don't need to hire a lawyer and the filing fee is small.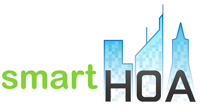 I want to thank everyone for the outstanding response we received to the introduction of our cloud-based Smart HOA management system. A large number of associations have already signed up. To learn more about this inexpensive, easy-to-use program, attend today's webinar at 4:00 p.m. or one of our Wednesday offerings:



    •  June 12 at 10:30 a.m.
    •  June 12 at 1:30 p.m.
To sign-up, click on webinar registration. Any board member or manager who wants to try the program can have a free 30-day trial. If you have any questions, contact us at info@SmartHOA.com.
FEEDBACK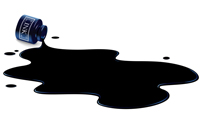 Wasps #1. Good guidance on pests. I have one question: Which of the two pests cited in the first sentence of your answer does the advice apply to [wasps or the IRS]? -Darryl H.
RESPONSE: The IRS…
Wasps #2. I'm responding to your answer regarding wasps. Not all wasps are bad. Paper wasps do not sting and are not aggressive. They actually do a service by eating insects. If you're referring to yellow jackets, that is another story. They are a pest, can be quite aggressive, and have a nasty sting. I'm just asking you to get your wasps straight before maligning them all, and having a possible colony of paper wasps killed for no good reason. -Jeanne K.
RESPONSE: I must have missed that in my court-ordered PETA training.
Wasps #3. Your wasp eradication suggestion may be short-sighted. Just because there are wasps doesn't mean it's the association's responsibility or management's. The writer didn't say there were nesting wasps, only that wasps were in the area. The association and management have only the duty to eliminate wasps if they are nesting on common property, but if they are nesting next door and visiting flowers in the community there is no duty to the residents. -Rob F.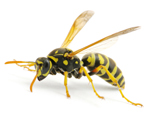 RESPONSE: Good point. If the wasps are just passing through, there is nothing the association can do. If they are nesting in the common areas, that's when the association steps in.
Peering Over Fences. In our CC&Rs we have the following: "The right and easement for its agents and employees to enter any Residential Lot when necessary in connection with any emergency, maintenance, landscaping, inspection for compliance with the Governing Documents, and/or construction work for which the Association is responsible….." Is this statement legal? -Rhea W.
RESPONSE: I's legal. And it is a fairly common provision. For emergencies and necessary maintenance, the association needs an easement to enter onto lots (with appropriate notice).
Conflict of Interest. For all the people who think they know the right answer to your "Conflict of Interest" question, they should READ THE NEW STATUTE (Civ. Code §5350). It adds quite a bit to Corp. Code §7233 & §7234 and to the law on conflicts of interest in HOA boards generally. -Phillip M.


Adrian Adams, Esq.
Adams Kessler PLC

"Legal solutions through knowledge, insight and experience." We are friendly lawyers. When your association needs counsel, call us at (800) 464-2817 or email us at info@adamskessler.com.