QUESTION: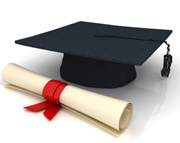 As a community manager, I already have an AMS and CCAM and recently earned a PCAM designation. I noticed that everyone lists them differently behind their name. Is there a proper order?
ANSWER: Good question. Our industry has become more sophisticated and more managers have been earning multiple designations. Unfortunately, style manuals do not agree on how designations should be handled. Following are my observations.
Alphabet Soup. Some authorities, particularly in Europe, advocate listing all degrees and designations in the order earned such as: Adam Smith, BA, AMS, CCAM, MBA, CMCA, PCAM, CPM, PhD. Doing so provides a history of the person's educational endeavors. However, many view the practice as pretentious. Hence, the trend in the United States is to list only the most advanced degree earned. For example, those who earn a doctorate do not list their high school diploma, undergraduate and graduate degrees: Adam Smith, HS, BA, MA, PhD. Instead, they simply sign their name, Adam Smith, PhD.
No Periods. The trend is also away from putting periods behind the degree's initials so it becomes Adam Smith, MBA not Adam Smith, M.B.A. Even the cherished "Ph.D." is increasingly used without periods: Adam Smith, PhD.
Manager Designations. These same rules apply to manager designations. If a manager has earned multiple designations from a single organization, only the most advanced one is used. For example, the Community Associations Institute offers two designations and a certification (in order from highest to lowest):
PCAM: Professional Community Assn Manager
AMS: Association Management Specialist
CMCA: Certified Manager of Community Assns
If a manager earns all three designations, only the highest one is used: Adam Smith, PCAM. Listing the CMCA certification is unnecessary since a manager must hold it as prerequisite to earning a PCAM. Similarly, the AMS is dropped because the PCAM is more advanced.
Specialty Certifications. CAI also offers specialty designations such as:
LSM: Large-Scale Manager
RS: Reserve Specialist
A manager could include the specialty along with the PCAM (Adam Smith, LSM, PCAM) but to be consistent with the rules stated above, the better approach is to drop the PCAM since managers must earn a PCAM before being awarded an LSM. Hence it would be Adam Smith, LSM.
Other Certifying Organizations. The same is true for certifications from the California Association of Community Managers, which offers the following:
CCAM: Certified Community Association Manager
MCAM: Master of Community Assn Management
Plus various specialty certificates.
If a manager earns a CCAM and an MCAM, only the MCAM is used since it is more advanced and requires a CCAM as a precursor. Accordingly it would be Adam Smith, MCAM not Adam Smith, MCAM, CCAM.
Merging Designations. It gets tricky when a manager earns designations from two or more certifying organizations. Which one is listed first–designations from the Community Associations Institute or those from the California Association of Community Managers? Is it Adam Smith, PCAM, CCAM or Adam Smith, CCAM, PCAM? Or do you keep one and drop the other?
The rule of thumb is to list the most advanced/prestigious one first. Is the CCAM more prestigious because it is specific to California or ithe PCAM because it crosses state lines? Each manager will have to decide for him/herself which order to use.
RECOMMENDATION: Because there is no consensus on how degrees and certifications are listed behind one's name, I can only offer my observations. Anything beyond one or two certifications behind a manager's name should be reviewed as to which ones are superfluous. Otherwise, the manager is wading into alphabet soup and risks looking pretentious. I could sign my name as Adrian J. Adams, JD, MBA, BA, CPM, PCAM, SGT, ESQ (I earned them all) but I prefer, Adrian Adams, Esq.
CHANGE IN
ANNUAL DISCLOSURES
I've been contacted by people nervous about a change in the Davis-Stirling Act's annual disclosures. Disclosures in the existing Act and the Rewrite remain largely the same; they were simply reorganized into a "Budget Report" and an "Annual Policy Statement."
Annual Budget Report. As required by Civil Code §5300(b), the new "Annual Budget Report" contains all financial-related items and must include the following:
A budget,

A summary of reserves,

A reserve funding plan,

If reserve repairs will not be undertaken for particular components, a justification for the decision,

If special assessments will be required to cover reserve items (with estimated amount, commencement date, and duration of the assessment),

How reserves will be funded,

Procedures used to calculate reserves,

Disclosure of outstanding loans, and


A summary of the association's insurance.
Annual Policy Statement. As required by Civil Code §5310(a), the new "Annual Policy Statement" must include the following:
The name and address of the person designated to receive official HOA communications,

A statement that members may have notices sent to up to two different addresses,

The location, if any, for posting a general notice,

Notice of a member's option to receive general notices by individual delivery,

Notice of a member's right to receive copies of meeting minutes,

A statement of assessment collection policies,

A statement describing policies in enforcing lien rights,

A statement describing the association's discipline policy,

A summary of dispute resolution procedures,

Architectural approval requirements, and

The mailing address for overnight payment of assessments.
January 1, 2014. The new disclosure requirements do not go into effect until January 1, 2014. As long as your association's notice period falls in the 2013 calendar year, you can continue to use your existing disclosure package. What matters is the date the disclosures are mailed out, not the date they are received. Accordingly, anything mailed in 2013, including reserve studies and reserve disclosures, continue to use the existing Davis-Stirling language and Civil Code numbering scheme. Starting January 1, 2014, everyone must switch over to the new Civil Codes and language.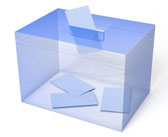 Thanks to your letters and phone calls (over 200), Assembly Bill 1360 passed the Assembly. AB 1360 allows associations to save money by switching from paper to electronic ballots as is now done in 25 other states. I will let everyone know when it's time to start calling state senators.


Adrian Adams, Esq.
Adams Kessler PLC

"Legal solutions through knowledge, insight and experience." We are friendly lawyers; when your association needs counsel, call us at (800) 464-2817 or email us at info@adamskessler.com.