QUESTION: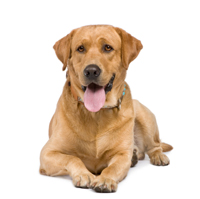 We have a lot of rentals in our association and most of our rules violations are from renters. The biggest problem we have is pet violations. Can we ban renters from having pets?
ANSWER: There is disagreement in the legal community over whether associations can prohibit renters' pets. Following are both sides of the argument:
Renter Pet Rights. The argument for renters' pets is the general proposition that boards cannot adopt rules inconsistent with the CC&Rs. If the CC&Rs allow owners to have pets, that right is passed to tenants. Except for voting rights and the right to attend board meetings, which are reserved to members only, renters enjoy all of the rights and privileges of an owner when they rent a unit. In Liebler v Point Loma Tennis Club, the court held that when a common interest owner leases his unit the renter automatically receives all rights to use and enjoy the common areas.
No Renter Pet Rights. The other side argues that the Liebler decision dealt only with the transfer of common area usage rights to a tenant, and keeping a pet is not a common area right. As a result, Liebler v. Point Loma cannot be used to support a tenant's right to keep a pet. Following are additional arguments: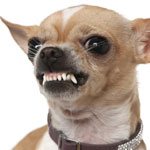 1. Statutory Interpretation. The Davis-Stirling Act does not support renters' pets. The Act was amended in 2001 to state:

No governing documents shall prohibit the owner of a separate interest within a common interest development from keeping at least one pet within the common interest development, subject to reasonable rules and regulations of the association. (Civ. Code §1360.5(a).)
The key word is "owner." The statute gives rights to owners not renters. The Legislature could have expanded the section to include renters or even more broadly to "residents" but chose not to. Many other provisions in the Act reference renters (such as Civ. Code §1360.2) but the Legislature chose not to include them when it came to pets.

2. Landlord/Tenant. Apartment building owners routinely prohibit tenants from keeping pets in apartments as do condominium owners. When it comes to associations, the Act specifically authorizes the adoption of reasonable rules concerning the leasing of units. (Civ. Code §1360.5(a).) Because of the transient nature of renters and the difficulty of enforcing rules against them, it is reasonable for an association to restrict renters from keeping pets.
3. Timeshares. When it comes to timeshares, the argument for pet restrictions is even stronger. Timeshare associations have the right to prohibit both fractional owners and renters from bringing pets into units. Business & Professions Code §11211.7 enumerates the sections of Davis-Stirling that apply to timeshare ownership but does not include pet restrictions. In other words, Civil Code §1360.5 does not apply to timeshare associations.
RECOMMENDATION: Because the law unsettled on this issue, associations should consult legal counsel before adopting renter pet restrictions.
RESIDENCY REQUIREMENTS

QUESTION: In our CC&Rs everyone becomes a member of our association upon purchasing a condo. In rewriting our CC&Rs the board is proposing a six-month to two-year residency requirement before a homeowner can run for the board. Your thoughts on the legality of this?
ANSWER: It's legal. Residency requirements are common in the public sector. Not only must candidates reside in the district they want to represent, candidates must reside for a specified period of time. The time period varies depending on the particular jurisdiction and the office sought. Following are two examples:

President. Natural born citizen of the United States, at least 35 years of age, and a resident of the United States for at least 14 years. (Art 2, §1, Para, 5, U.S. Const.)

Calif. State Senators and Assembly Members. Eighteen years of age, a citizen of the United States, a registered voter, a resident of the legislative district for one year, and a resident of California for 3 years immediately preceding the General Election. (Calif. Const. Art. IV, §2c, S/S Ops.)
Outsiders. The idea behind residency requirements is to ensure candidates have ties to the community they represent. I have one association where a candidate nominated himself to run for the board while he was in escrow to buy a unit. He was disqualified from running because he had not yet closed escrow and therefore was not a member. He turned out to be a nightmare for the community who repeatedly violated CC&R restrictions and alienated neighbors. His blatant architectural violations resulted in litigation, which he lost. He eventually sold and moved out, much to everyone's relief.
RECOMMENDATION: Residency requirements give neighbors a chance to evaluate candidates before electing them to the board. If an association decides to adopt them, residency requirements should be reasonable not excessive.
FEEDBACK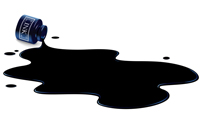 Zogby Poll. Re the Statistical Review, I can believe 80% positive and 22% neutral and 8% negative even though I didn't want to at first as I'm on the negative cast. In our association of 8 units we can barely get 3 owners to participate so guess 5 of 8 (63%) are positive because they don't have to do anything and get away with it. While the other 3 (37%) are pretty teed-off because they have to do all the work to keep the place running. I can also tell you I lived in a 200-unit complex and the HOA could only get 10 people to ever do anything like serving on the board (so 95% positive, 5% negative) It's those who serve that are the ones who have a negative view because they know what is really going on versus those with their heads in the sand. -David A.

Alphabet Soup #1. Now I know what some of the professional certifications represent and who issues them. Some people have so many of these after there names and I didn't know what they all meant. I have a MBA (I don't show it, but graduated first in my class from Rutgers University, Division of Professional Accounting), PhD (six long years at UCLA) and CPA (since 1974 and I passed all four parts in one sitting). Also a CFE (certified fraud examiner). By wife is not sufficiently impressed and I still take out the garbage cans every Sunday. -Ron S.
Alphabet Soup #2. As a retired California lawyer I am a bit amused by designations following most any name. I have never used my JD degree designation because I considerate presumptuous (arrogant) and suggestive of "doctor" amongst medical folks. I suppose on a business card with full education qualifications for field of specialty there can be use in non-medical endeavors that does make sense.You say you prefer "Esq." You know in history past that was a member of the gentry "below knight."
RESPONSE: A member of the gentry? I'm starting to feel entitled.


Adrian Adams, Esq.
Adams Kessler PLC

"Legal solutions through knowledge, insight and experience." We are friendly lawyers; when your association needs counsel, call us at (800) 464-2817 or email us at info@adamskessler.com.