QUESTION: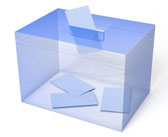 A renter was elected to the board because our bylaws are silent on who can bea director. Now we have a husband an wife who want to run for the board. We don't have time to amend our bylaws before the election, can the board simply prohibit renters and spouses in our Election Rules?
ANSWER: There is a split of opinion in the legal community on this issue.
Opinion - Boards Can Add Director Qualifications. Some attorneys believe that additional qualifications may be imposed by the board without membership approval via the rules. They argue that boards are authorized to adopt election rules and this means they can add director qualifications when they adopt or amend rules. They argue that as long as the qualifications are reasonable, they would survive legal challenge.
Opinion - Boards Cannot Restrict Candidates. In my opinion, boards cannot restrict who can run against them. Only the membership has the power to impose director qualifications. I base my opinion on the following two points:
1. No Restrictions in the Law. The Corporations Code imposes no restrictions on who may be a director except to require that they be a natural person. (Corp. Code §5047.) The Davis-Stirling Act has no restrictions of any kind on who can serve on the board. If neither the Corporations Code nor the Davis-Stirling Act restrict candidates, I don't believe directors can limit who can run against them.
2. Inconsistent with Bylaws. Moreover, rules adopted by a board cannot be "inconsistent with governing law and the declaration, articles of incorporation or association, and bylaws of the association." (Civ. Code §1357.110(c).) This requirement is repeated in the election provisions of the Davis-Stirling Act which state that board qualifications in the election rules must be "consistent with the governing documents. (Civ. Code §1363.03(a)(3).) In my opinion, it would be inconsistent to impose restrictions in the election rules where none exist in the bylaws.
RECOMMENDATION: Since there is no consensus in the legal community and no case law to offer any guidance, boards should consult their association's legal counsel on how best to handle this issue.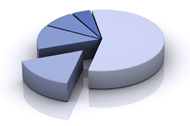 QUESTION: Is there a requirement for the board to spend no more that the budgeted amount for a particular line-item in the annual budget? If not, why all the fuss regarding establishing, approving and publishing a budget?
ANSWER: Budgets are guidelines only. They are the board's best estimate of expenses so (i) directors will know how much to assess the membership and (ii) members will know how the board arrived at that number.
Consequences. If boards were prohibited from spending more than budgeted for a particular line item, it could have significant negative consequences for an association. Theoretically it would mean that if insurance premiums went up mid-year, the board would have no choice but to allow the association's insurance to lapse. That could be disastrous.
WAYNE LOUVIER
JOINS ADAMS KESSLER

I am pleased to announce that attorney Wayne Louvier joined Adams Kessler PLC.
Legal Background. Wayne is an experienced community association attorney. His experience, however, is much broader than CID law. Wayne accumulated twenty-five years of valuable experience in business litigation, commercial insurance defense and maritime law.

Association Law. Wayne now advises boards of directors on all transactional and litigation matters related to commercial and residential common interest developments. This includes drafting and amending documents, contract disputes, employment law issues, FEHA and ADA obligations, rules enforcement, collection of assessments as well as litigation arising out of association disputes. Wayne has solid trial experience including, among other cases, serving as the trial attorney in Crestmar Owners Assn. vs. Stapakis (2008) 157 Cal.App.4th 1223.
Education. Mr. Louvier is a graduate of the University of California, Irvine where he earned a Bachelors of Arts degree in Economics. He then went on to earn a Juris Doctorate from Western State University College of Law and is admitted to practice in California as well as the United States District Court for the Central District of California.
If your association would like a proposal for legal services, contact us at info@davis-stirling.com or 800-464-2817.

FEEDBACK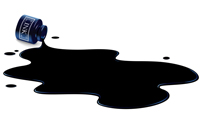 Contractor #1. Another great newsletter! I would appreciate a little more clarity on the contractor license law. As a manager it is our responsibility to check for valid license and certificates of insurance for vendors who perform work for our clients. Could the law be interpreted that we, managers, have to have a contractor's license just to request and keep COI's for everybody from the landscaper, pool vendor, fire alarm monitoring and occasional arborist or plumber, etc.? -Brad S.
RESPONSE: I hope it does not apply to vendors. Unfortunately, the revised statute broadly defines contractors to include "consultants" and historically the Contractors State License Board (CSLB) has broadly applied the licensing statute against those involved in any aspect of construction over $500. As the Supreme Court has already noted, the licensing law "imposes strict and harsh penalties for a contractor's failure to maintain proper licensure." (MW Erectors, Inc. v. Niederhauser Ornamental Metal Works (2005) 36 Cal.4th 412, 418.) Unless the law is modified, management companies have potential exposure.
Contractor #2. David Fogt at the CSLB says that they consider HOA managers to be employed by the owners and exempt from the statute. -Glen G.
RESPONSE: I already dealt with employees being exempt. Did Mr. Fogt offer an opinion about third party management companies that are paid to oversee bidding and construction? Did he offer assurances that the courts would follow his opinion? No disrespect to Mr. Fogt but the court did not agree with the CSLB in the Fifth Day v. Bolotin case. I don't think anyone can say with certainty what the courts will do with the revised law.
Happy Birthday. Your answer for the Happy Birthday sign is beautiful. You just made my day. I think I am printing it and framing it. -Elliot K.


Adrian Adams, Esq.
Adams Kessler PLC

"Legal solutions through knowledge, insight and experience." We are friendly lawyers; when your association needs counsel, call us at (800) 464-2817 or info@adamskessler.com.