QUESTION: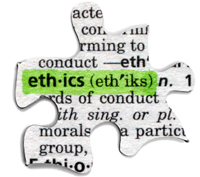 We have a board member who refuses to sign a rather benign ethics pledge. All the other board members signed it. This person voted to authorize the pledge but now refuses to sign it. What actions can the board or the membership take short of recalling this fool?
ANSWER: Adopting an ethics policy is something all boards should do. Even though directors cannot be forced to sign a pledge adopted by the board, the membership has a legitimate interest in knowing that a director refused to sign it. That means an article can be placed in the association's newsletter listing which directors signed the pledge and which ones did not. Knowing which directors are ethically-challenged could affect members' votes when it comes to recalls and reelections.
Bylaw Amendment. If you want to make ethics pledge mandatory, you need to amend your bylaws to make it a qualification for serving on the board. Then if nominees refuses to sign it, they cannot run for the board. Even if they mount a write-in campaign, they can be barred from serving regardless of the number of votes they might receive.
RECOMMENDATION: Boards should talk to legal counsel about drafting an ethics policy and appropriate language for a bylaw amendment.
HANDLING BALLOTS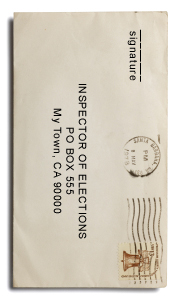 QUESTION: A homeowner is under the impression that ballots cannot be handled by anyone other than the inspector of elections. We have them sent to the office but no one opens them until the day of the annual meeting. Is this okay or do all ballots have to be sent to the inspector at her home?
ANSWER: It is not uncommon to have the association's management company or its onsite management office receive ballot envelopes on behalf of the inspector of elections. Some inspectors provide a locked ballot box which is placed in the management office. That way owners who want to hand deliver their ballots (in sealed envelopes), they can do so.
Designated Location. Because many inspectors operate with low overhead, they do not have an office outside of their home. For safety and security reasons, they do not want homeowners (who can get a little crazy at election time) showing up on their doorstep. Hence, they designate an alternative address as allowed by the Davis-Stirling Act:
The [ballot] envelope may be mailed or delivered by hand to a location specified by the inspector… (Civ. Code §1363.03(e)(2).)
Kept Unopened. If the ballots are mailed or delivered to the association's management office, no person, including directors, employees or vendors, may open ballots prior to the time and place at which the ballots are counted and tabulated. That function is reserved to the inspector of elections who opens and counts them in public at a properly noticed open meeting of the board of directors or members. (Civ. Code §1363.03(f).)
COACHELLA VALLEY
BOARD MEMBER EVENT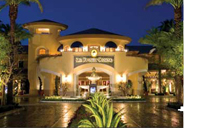 On Wednesday, January 30, 2013, Adrian Adams will participate in Desert Resort Management's annual "Board Member Event" at the Agua Caliente Casino Resort in Rancho Mirage. Speakers will include Larry Pothast, a nationally recognized expert in CID management, Esmael Adibi, a widely respected economic analyst and adviser, and County Supervisor John Benoit. See more about the speakers.
This is a great opportunity to learn about matters affecting homeowner associations in Coachella Valley. To attend, contact Jackie White at (760) 610-7708 or email her at RSVP@drminternet.com.
FEEDBACK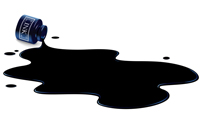 Tenants #1. I'm not sure I agree with your statement regarding whether or not a board has to allow a tenant to attend a hearing for a fine assessed against the owner, even though the fine is based on the tenant's actions. -Greg M.
RESPONSE: An owner who is subject to disciplinary action has a right to defend himself. Since he was not present when the violation occurred, he has a right to bring a witness who was present—his tenant. Tenant's are not automatically guilty just because they're a tenant. In my opinion, refusing to allow the evidence would violate the owner's procedural and substantive due process. I suspect a judge would agree.
Tenants #2. Only an owner (a "member") has the right to attend board meetings. While it may be a good idea to allow a tenant to speak at a meeting, no one other than an owner has the right to attend. If an owner is to be fined for the actions of his tenant, it is appropriate for the board to present its evidence to the owner. The owner may then do his own investigation of his tenant's actions. The board has no right to take any action against a tenant, only the owner may do that. -Robert B.
RESPONSE: It is true that only members have a "right" to attend disciplinary hearings but they also have a right to defend themselves. If they are restricted to repeating what their renter told them about the incident, the information is second-hand (called "hearsay") and not as reliable as hearing it from the horse's mouth. Allowing the tenant to attend gives the board an opportunity to ask questions and evaluate the truthfulness of the tenant's testimony. Moreover, the mere process of going through a disciplinary hearing may be sufficient to cause a wayward tenant to follow the rules.

Abstentions #1. Can you address the proper use of abstentions? Members of our board abstain when they don't want to be on record as voting no. -Sandra S.
RESPONSE: All directors should cast votes on all issues put before them (including the president). That is why they are elected to the board. Failure to do so could be deemed a breach of their fiduciary duties. The only time they should not vote is when they have a conflict of interest, at which point they should recuse themselves from the discussion and from the vote.

Abstentions #2. I did not understand your comment that an abstention could be deemed a "no" vote. -Aaron C.
RESPONSE: "To abstain means not to vote at all." (Robert's Rules, 11th ed., p 45.) An abstention is a meaningless vote except that it can have the practical effect of a "no" vote since a motion may fail for lack of sufficient "yes" votes. Unless a greater number is called for in the articles or bylaws, a matter is deemed approved by the board if at any meeting at which a quorum is present at least a majority of the required quorum of directors votes in favor of the action. (Corp. Code §7211(a)8.) If five out of five directors attend a properly noticed meeting and two vote for a motion and the other three abstain, the motion fails (the same as if the three abstentions had voted no).


Adrian J. Adams, Esq.
Adams Kessler PLC

"Legal solutions through knowledge, insight and experience." Our lawyers are friendly; if your association needs legal counsel, contact us at (800) 464-2817 or info@adamskessler.com.