This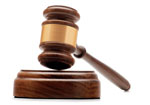 was a busy year for legislation and case law. The most significant was the rewrite of the Davis-Stirling Act. To review all the new laws, see 2012 Summary with links to bills, code sections and cases.
I would like to say that no more regulations will be imposed on common interest developments next year but legislators are like drug addicts–they can't help themselves. A number of new bills have already been introduced and are being tracked by Skip Daum on behalf of the Community Associations Institute. In addition, the CLRC is proposing clean-up legislation for the Davis-Stirling rewrite. I will report on all of the good, bad and ugly bills in future newsletters.
RENT RESTRICTION
ON INHERITED PROPERTY?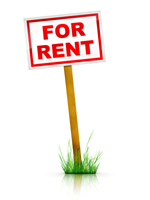 QUESTION: Our board will discuss rent restrictions at our next meeting. One restriction would be a 2-year restriction on leasing after purchase. The other, inherited property cannot be rented for two years. Does 1360.2(c) protect inherited property so my son could rent my home since he is not 55+ and cannot live in the community at this time (should I die today)?
ANSWER: A two-year restriction on buyers renting their units is a good restriction. I've been using one for almost twenty years which has been very effective in keeping rentals low. This particular form of restriction offers the same benefits of a rental cap without the problems associated with strict rental ceilings.
Benefits. The chief benefit is that it discourages investors from buying units since they would have to wait two years before they could turn the unit into a rental. As a result, your association gets buyers who want to make your community their home. Owner-occupants are more inclined to take care of their property, follow the rules and volunteer to serve on committees and boards. Investors and tenants, on the other hand, are not predisposed to take care of their property, follow the rules or volunteer their time to improve the community.
Noncontroversial. By restricting buyers rather than existing owners, the restriction satisfies Civil Code §1360.2 which prohibits the implementation of new rent restrictions against current members. Buyer restrictions give present owners the flexibility to rent their units should they need to. It has been my experience over the past twenty years that a two-year restriction on new owner leasing stabilizes the community and protects property values. It allows rentals to reach a natural level in the 5% to 7% range–a more than acceptable level for a community.
55+ Community. Your son's ability to install tenants after you die (may that be in the distant future), will depend on how the restriction is written. I've drafted restrictions for associations where they made no exception for inherited properties. In those cases, the person inheriting the property would have to sell the property (or leave it empty for two years if he wanted to lease it out). I've had other associations adopt language that allowed inheritees to rent out the property. Most of my clients have opted for language that discourages the conversion of inherited property into rentals. Your membership will have to decide which of those options is best for your community.

RECOMMENDATION: Associations who want to keep renter populations low should consider adopting restrictions described above. Associations can contact us for more information.
NO BOARD,
NO ASSOCIATION?
QUESTION: If all quit, there is no board. It would appear there is no association. Nothing to ask permission for. Nothing more to do. We are no longer.
OBSERVATION: You wouldn't stand a chance as a contestant on the Jeopardy game show–you're supposed to put things in the form of a question. Let me restate what you said, "If everyone on the board resigns, does the association cease to exist?"
ANSWER: No, the association does not cease to exist. All of the association's statutory and governing document duties remain. All that happened by your board's mass resignation is that your association's liabilities are now on an upward trajectory. Somebody better notify the association's insurance carrier and then quickly sell and get out before unpleasant things hits the fan.

CAN BOARDS REMOVE COMPONENTS


FROM THE

RESERVE STUDY?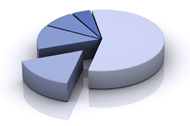 QUESTION: I'm on our board and we just completed reviewing our reserve study. There are items on the list with a life that equals or exceeds the estimated life of the buildings. We wanted them removed, but the analyst refused. Doesn't our board have the authority to remove components?
ANSWER: Not really. That's like asking an attorney to change his legal opinion because the board disagrees with it. Or telling a CPA to change his audit report because directors don't like what he found. A reserve specialist is a professional who prepares a report based on his own observations and calculations–it's his report to the board.
Adjustments. Accordingly, boards have no "right" to dictate changes to an independent professional's report. However, adjustments can be made to draft opinions/reports by attorneys, CPAs and reserve specialists if the adjustments are reasonable and the professional agrees. For example if something is unclear or is missing and needs to be addressed by the professional, it can be included in the final report.
Funding. Although reserve specialists establish the list of major components, the board can choose not to fund particular items if it complies with Davis-Stirling disclosure requirements, i.e., the report must disclose:
Whether the board of directors of the association has determined to defer or not undertake repairs or replacement of any major component with a remaining life of 30 years or less, including a justification for the deferral or decision not to undertake the repairs or replacement. (Civil Code §1365(a)(3)(A))
Accordingly, a reserve study could list components in the inventory and then eliminate them from funding calculations with a note that funding was removed at the board's request.
30-Year Plus Life. Including components in the Study with useful life of over 30 years with no funding creates a "marker" for future inclusion in the funding plan when the life expectancy falls below 30 years. This is especially important when it comes to plumbing systems since they are hidden in walls and frequently overlooked by boards–until they fail and large special assessments are needed.
Thank you to Scott Clements, RS, PRA, CMI of Reserve Studies Inc. and Robert M. Nordlund, PE, RS of Association Reserves, Inc. for their input on this question.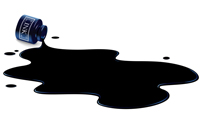 HOA Owned Unit. Regarding reserves on a unit owned by the association, the questioner in last week's newsletter wanted to know if the value of the owned unit could be counted in the percent funded calculation. Civil Code section 1365.2.5(a)(6) says that only cash may be used to make the percent funded calculation. Not only is the association-owned unit not part of the percent funded calculation but it also is not part of the funding model. Any anticipated rental income from that unit, though, could be included as part of the reserve funding if it is the board's decision to do this (and not to use the money to offset operating expenses).
As to the income tax issue upon sale of the unit, there are differences of opinion here. There are two different positions: if the association is going to file Form 1120H, then the gain on the sale of the association-owned unit is going to be subject to tax. However, if the association is going to file Form 1120 then, I believe, the gain is from a membership transaction and not subject to tax. -William Erlanger, CPA, Levy, Erlanger & Company, CPAs.
As the year draws to a close, our thoughts are filled with gratitude towards all of our clients who make our law firm possible. We want to take a moment and let you know how much we appreciate your business and look forward to working with you in 2013.
May you and your families have a beautiful holiday season and the new year be filled with peace, prosperity and happiness. Happy Holidays from all of us at Adams Kessler PLC: Aide Ontiveros, Karen Jacobs, Jasmine Fisher, Larry Stirling, Adrian Adams, Gary Kessler, Tina Chu and Azadeh Saghian.
Merry Christmas and
Happy New Year!



Adrian J. Adams, Esq.
Adams Kessler PLC
"Legal solutions through knowledge, insight and experience." Our lawyers are friendly; if your association needs legal counsel, contact us at (800) 464-2817 or info@adamskessler.com.