QUESTION:
Can an association restrict piles of smelly shoes in front of an owner's front door? It has been suggested that if this is a cultural belief the HOA could be faulted for making them remove their shoes.
ANSWER: Smelly/unsightly footwear can be restricted under the nuisance provision of your CC&Rs. In a condominium developmentwhere other owners and their guests must walk by the unsightly shoes in a common area hallway, the restriction is reasonable. Cultural sensitivity is a two-way street. Residents should be respectful of their neighbors and keep their shoes inside their units.
SPENDING AND REPLACING
RESERVES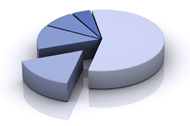 QUESTION: Our board insists that if funds from the reserves are used in year one to repair a reserve item then the association must replace the reserves in year two by the amount used in year one. Is this correct?
ANSWER: That is not what the law requires. Reserves are built up over time. If a 20-year roof has reached the end of its life and $400,000 is spent from reserves to replace it, the association is not required to replace the money the following year. Instead, $20,000 per year is put into the account for the next 20 years (the life of the roof). At that point you have enough money to replace the roof again.
Variables. The amount actually transferred into reserves annually will vary over time as your reserve specialist factors in variables such as inflation, interest earned on the funds, projected lifespan of the roof (which depends on how well the roofs are maintained in the intervening 20 years), etc.
Borrowed Money. If your board borrowed money from your reserves, then it needs to be replaced the following year. Using the roof example, if you had $400,000 in your reserve account but it was allocated to other items (painting, street paving and plumbing) with none set aside for roofs, the board would have to borrow the entire reserve fund to replace the roofs. In that case, the board is correct that the funds would need to be replaced the following year.
QUESTION: We have some board members who want to regulate commercial signage on cars, such as a real estate sign or a business sign for an offsite business under a CC&R restriction that does not allow signs on lots. Is this legal? Someone said it is a violation of free speech. Could they then regulate car colors, etc.?
ANSWER: Some car colors should be regulated–if you see a lime green car, call the police. When it comes to commercial signage, most associations prohibit yard signs, business signs in windows, etc. "Commercial" signage advertises products or services the advertiser hopes you will purchase. When it comes to the Davis-Stirling Act, there is no protection of commercial signage.
As for the First Amendment, it primarily protects political speech, and to a lesser extent commercial speech, from governmental interference. A homeowners association is not a governmental entity–it is a private organization with private restrictions, which means the First Amendment does not apply.

Since homeowner associations are residential, it is more than reasonable that they restrict the display of commercial signage. No one wants their neighbor putting a sign in their yard that they're selling medical marijuana or providing palm reading services. Or parking a trailer in front of their house with a sign advertising cigarettes. Homeowners would be up in arms. Does that mean associations can regulate signage on vehicles? Yes it does. As a practical matter, the explosion of advertising that is painted, printed or tattood on everything that moves, including people, makes it difficult to regulate.
RECOMMENDATION. Some CC&Rs are silent on signage issues while others are explicit. Your board should work with legal counsel to review the authorizing language in your CC&Rs and then draft reasonable restrictions on vehicle signage.
ALLIGATOR EATS

GUEST


HOA SUED
There is a case out of Georgia that addresses the issue of whether a homeowners association is responsible for protecting its members from attacks by dangerous wildlife.
The Landings HOA is a gated community near Savannah, Georgia in an area where alligators are indigenous. The Association warned residents in newsletters and on its website that alligators lived in its lagoons and were dangerous. It did not, however, post signs near the lagoons.

Ms. Williams was house-sitting for her daughter who was vacationing in Italy. Behind her daughter's house was a common area park adjacent to a lagoon. Ms. Williams went for a walk sometime after 6:00 p.m. At about that time, several boys reported hearing a woman crying for help. The next day Ms. Williams was found floating in the lagoon. An eight-foot alligator was found with her body parts in its stomach. The heirs sued the association for wrongful death.

The Georgia Supreme Court found for the association because testimony showed that Ms. Williams had knowledge that dangerous alligators occupied the lagoons. Knowing that, she still chose to walk at night near a lagoon where alligators were present. The Court reasoned that Ms. Williams either assumed the risk of walking where she knew alligators were present or failed to exercise ordinary care by doing so.

RECOMMENDATION: The case might have gone against the Association if testimony had shown that the association had done nothing to warn residents. I suspect the board has since added signage around the lagoons. To read the court's decision, see The Landings HOA v. Williams. California HOAs in areas where residents are exposed to dangerous wildlife should talk to legal counsel about how best to protect against potential liability.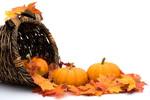 NO NEWSLETTER
Sorry, no newsletter next week. My wife and I will be spending Thanksgiving with family. I hope all of you do the same.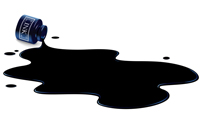 Conversion Charts #1. Thank you, thank you, thank you, Adrian, and again thank you, for the two conversion charts on the old and new D-S Act. We will now be able to digest the differences before 1-1-2014. -Sam D.
Conversion Charts #2. Kudos to you for being ahead of the curve once again and providing a conversion chart we can access until we get used to the DS rewrite. -Cassie T.
Conversion Charts #3. Wow, thanks for taking time to do the conversion charts! Now I have more stuff to read. -Lorna L.
Conversion Charts #4. I understand management companies are considering including the Davis-Stirling conversion chart in resale disclosure packages. Considering the changes go into effect January 2014, I'm concerned it may be premature to refer to the re-numbered DS Act as it may confuse or mislead recipients. What are your thoughts? -Sheri C.
RESPONSE: It is a little premature but I don't see any harm if the chart is clearly marked that the new statutes don't go into effect until January 1, 2014.

Smoking Ban. You asked readers to share whether they had a ban on smoking in their governing documents. We first banned smoking in the common areas back in 2009. In 2010 members adopted a complete ban ANYWHERE within the four corners of the parcel (common area, inside the units and sidewalk). We extended the ban to members, residents, guests and vendors. -Sandy O, San Francisco.


Adrian J. Adams, Esq.
Adams Kessler PLC