QUESTION: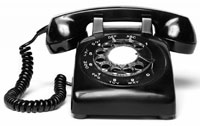 Can a committee member attend a meeting via phone, vote on a measure, then disconnect?
ANSWER: Board members and committee members alike can attend their respective meetings by telephone, make motions, participate in discussions and vote, provided it's a conference phone or speaker phone where participants can all hear each other. Corp. Code §7211(a)(6); Civil Code §1363.05(k)(2)(B). The statutes address director meetings but the same would apply to committee meetings. So, can a committee member (or director) call in to vote on one measure and then hangup? It may be poor form but there is nothing prohibiting it.
I read with great interest the court's decision in the Cathedral Hill case about tiling balconies.
PLEASE oh please stop telling people not to tile their balconies…you'll take away a significant portion of my business fixing their dry rotted decks.
Regardless of what membrane is placed on a deck, unless the deck has been DESIGNED to have tile placed on it, the framing and substrate in 99% of condo decks are NOT suited for tile. I see plenty of well meaning folks who put tile on their decks (or had some dolt do it) and in 3-7 years they have major leaks, dry rot and mold issues. The picture above shows a dry rotted 8×14 beam. The job started at $3,800 for repairs to edge flashings and quickly went north of $40,000 after we exposed the damage. If owners are allowed to tile their decks, there are minimum standards that must be met. -Bill Leys, The Deck Expert.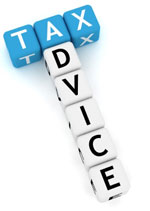 QUESTION: When a condo association charges visitors to park in the common area, how is income treated? Is it subject to tax? Does the money go into reserves?
ANSWER: Your question is a little unusual; very few associations charge visitors to park in the common areas. Fortunately, I knew who to call about your question–CPAs who specialize in common interest developments. Last week I was one of the speakers at their annual conference so your question was timely. 
Non-Dues Income. First, as a reminder, nonprofit associations are required to file tax returns and, if necessary, pay taxes. Failing to do so can result in a suspension of your association's corporate status. Parking fees would be considered non-member or non-function income, depending on whether your association is filing tax returns pursuant to IRC Sec 277 or 528. In either case the fees would be subject to income tax. That said, a portion of parking maintenance expenses could be allocated to non-membership (non-function) expenses and used to reduce the taxable income.

Operating Budget. As income, the fees are included in the association's annual pro forma budget. The extra income is used to offset expenses in the budget, whether operational or reserves, which reduces membership dues needed for the year.
RECOMMENDATION: There are variables that could affect how parking fees would be treated for tax purposes. For example, are the fees paid by homeowners as part of their assessment or as rent, or by visitors as fees? Make sure your board talks to your association's tax preparer on how best to handle this issue.
Thank you to Gary Vogel, CPA who specializes in accounting and taxes for homeowners associations and Ronald Stone, PhD, CPA who teaches at the College of Business and Economics at Cal. State Northridge, for their assistance with this question.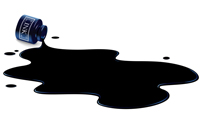 Kudos. Adrian, another great piece of work from you. Keep it up as it's being passed on to all our board members and the presidents of other associations who really appreciate reading your fine work. It keeps us on our toes and more knowledgeable of what is happening. -Al
Manager Contract #1. (Regarding comments last week by Kimberly P.) Just this morning I was bemoaning having a board member who merely 'warms the chair'–when she's there at all. I'm 'thanking my lucky stars' that we don't have someone who's ignorant and vocal. -Nancy H.
RESPONSE: As Abraham Lincoln once remarked, for some board members it is "Better to remain silent and be thought a fool than to speak and remove all doubt."
Manager Contract #2. Our association has a 30-day notice of termination clause in the contract with our management company. A reason for termination is not required. The same holds true for the management company; they may also terminate the contract by giving 30 days notice and are not required to give a reason. -Dennis D.

RESPONSE: Termination of contracts are controlled by the provisions contained in the contract. It sounds like you have a good termination provision.
Management Contract #3. The discussion last week about manager contracts was a little confusing. -Len R.
RESPONSE: I think that's because associations can retain managers in different ways–each with a different mechanism for termination. Managers can be employees of an association (either under contract or at-will) or they can be employees of a management company who are assigned to the association.
Management Company. If the manager is an employee of the management company and the board is unhappy with the manager, the board can demand from the company that a new manager be assigned to the account. The process is fairly painless.
No Contract Employee. If the manager is an employee of the association without a written contract, the board could still be in a position where they need cause to fire the manager. Employment law in California is quite protective of employees and "at-will" has many, many exceptions.

Employee With A Contract. If the employee has a 3-year contract (as described in the original question from a reader), termination of employment normally requires "cause" per the terms of the agreement. If employment under a written agreement were at-will, what is the point of the contract? Most contracts provide stability for their employee manager by requiring good cause for termination so the manager can't be fired at the whim of an incoming board.
RECOMMENDATION: What all this means is that boards better talk to a lawyer before they start firing managers as advocated by Kimberly P.

5-Year Contract. Let's hypothetically say the CC&Rs limit contracts to one year. What is the validity of an agreement if the association enters into a 5-year contract with an elevator company? The board did not review the fine print on the back when they signed it and now they want out. -Warren D.
RESPONSE: A fair number of boards stumble into this problem. That's why contracts should always be reviewed by legal counsel before the board signs them. CC&Rs typically limit vendor contracts to 1-year. However, bulk cable TV agreements, elevator contracts and laundry machine contracts are frequently in the 5-year range. The companies will either refuse to enter into 1-year contracts with an association or they will offer significant discounts for 3- or 5-year contracts. That's why many associations change the 1-year limitation when they amend or restate their CC&Rs.
Enforceable Contract. Is a 5-year contract valid when the CC&Rs limit them to one year? Probably. Venders have a right to rely on contracts negotiated and entered into by boards of directors. If the association breaches the contract by improperly firing the elevator company, the association can be sued for money damages. If the association can convince a court that the elevator company knew the board did not have the authority to enter into such an agreement, they may be able to avoid liability. That can be a risky venture–there are no guarantees in litigation except that it will be expensive and unpredictable.
FHA Loans #1. Because of FHA loans, I've seen our foreclosures and delinquencies along with investor purchases go up significantly. I am not in favor of FHA loans. The foreclosure rate in our neighborhood is proof. When I purchased 21 years ago I had a 30-year loan at 9.9% and had to put 20% down. The turnover rate and investor owned properties brought on by FHA loans has turned me off to ever owning in a condominium development. -Maureen C.
FHA Loans #2. The problematic loan questions are always those the lenders themselves add to their certificates. While having the FHA clarify their needs it will help us to explain to owners that the lenders are asking questions far in excess of what FHA requires, it remains to be seen if the lenders themselves back down to FHA requirements. If they don't, I would suggest the problem is not going to go away. -Roy Helsing, The Helsing Group, Inc.
Free Speech #1. Free speech indeed is misunderstood. The First Amendment was designed to protect people from punishment for speaking against the government. It has morphed into any speech against anyone. With everyone being offended about everything, with no coping skills, a lack of empathy, a child not permitted to slug the bully on the playground to put him in his place, and the internet providing an easy forum, we are simultaneously seeing people mouthing off incessantly and people cowering in silence. Both camps are miserable, wretched, unhappy people. -Stephany Y.
Free Speech #2. Some of our directors are so unnerved by the new restrictions that they fear that even talking to another director outside of a formal meeting could be viewed as a violation of the law. In my opinion, two directors standing on the sidewalk and discussing if the grass needs more water is not a meeting or a violation of the open meeting law. Please correct me if I am wrong. -Dennis D.
RESPONSE: You're right. Not everything qualifies as board business. Moreover, directors can talk to each other about board business as long as it is not a majority of directors. I cover this in detail on my website under "Board Meetings."


Adrian J. Adams, Esq.
Adams Kessler PLC

"Legal solutions through knowledge, insight and experience." When your association needs legal assistance, contact us at (800) 464-2817 or info@adamskessler.com.