Concerns
have been raised because the California Legislature suspended the Brown Act (claiming it will save $96 million over the next three years). The suspension means that boards no longer need to (i) post meeting agendas, (ii) include a description of items to be discussed in closed session, and (iii) disclose what occurred in closed-session meetings.
What impact does this have on homeowner associations? None. The Brown Act applies to governmental agencies not common interest developments. HOAs are governed by the Davis-Stirling Open Meeting Act, which has not been suspended. Association boards are still required to post agendas and report what occurs in executive session meetings. Boards affected by the legislature's suspension of the Brown Act are county boards, school district boards, water boards and city councils.
COMMENT: I can think of better ways for California to balance its budget. Hiding behind closed doors is not one of them.
DIRECTORS AT
COMMITTEE MEETINGS?
QUESTION: Can a majority of directors attend committee meetings without violating the Davis-Stirling Open Meeting Act?
ANSWER: This issue is not covered in the Davis-Stirling Act. Whenever Open Meeting issues are unclear, we can look to public agency rules for guidance. There are two: the Bagley-Keene Act and the (now suspended) Brown Act.
Bagley-Keene Act. The Bagley-Keene Open Meeting Act governs meetings of local governments and closely parallels the Brown Act. Bagley-Keene states that boards have three duties: (i) give adequate notice of their meetings, (ii) provide an opportunity for public comment, and (iii) conduct their meetings in open session, except where a closed session is specifically authorized. All three principals were incorporated into the Davis-Stirling Open Meeting Act.

As provided for in Bagley-Keene, not all board gatherings violate the Act. A majority of directors can gather for the following purposes provided they do not discuss board business among themselves:
A conference or similar gathering open to the public. (Gov. Code §11122.5(c)(2))

An open and publicized meeting organized to address a topic of state concern. (§11122.5(c)(3))

A purely social or ceremonial occasion. (§11122.5(c)(5))

An open and noticed committee meeting, provided board members who are not members of the committee attend only as observers.

(§11122.5(c)(6))
Brown Act. In addition to the above, the Office of the Attorney General issued an opinion that under the Brown Act board members may attend committee meetings provided they do not ask questions or make statements. (81 Ops.Cal.Atty.Gen. 156.)
CONCLUSION: In my opinion, if homeowner associations follow state guidelines, a majority of directors can attend committee meetings provided (i) the committee meeting is open to the membership, (ii) notice has been given (the same as board meeting notices), and (iii) directors who are not members of the committee do not participate in committee discussions (otherwise it becomes a board meeting and should have been noticed as such).
Kudos to board member Anne Seifert for bringing this to my attention. For more information, see Guide To Bagley-Keene Open Meeting Act.
EXECUTIVE SESSION
VOTING
QUESTION: Can the president of the board of directors vote at an executive session other than to break a tie??
ANSWER: The president can vote on all issues in all meetings of the board (Robert's Rules, 11th ed., pp. 487-488.), whether open or executive, provided he/she does not have a conflict of interest.

FEEDBACK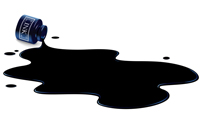 Newsletter #1. CONGRATULATIONS on another great newsletter. I was just introduced to your letter four months ago and wish I had known about it sooner. Keep up the good work, it's very much appreciated and very helpful. -Al. H
Newsletter #2. Love your weekly newsletter. Send it to all the area reps in our condo complex (an area rep. watches over the 20 small streets of condos and reports any problems at monthly meetings). -Jeannine D.
ADA Compliance. I just read your recent Davis-Stirling Newsletter and want to thank you for including my question regarding ADA pool compliance. As always, your response was thoughtful and informative. Thank you very much for taking the time to respond and publish this information. -Pat C.
Manager Certification. In addition to certifications, HOAs should inquire about a manager's experience with plumbing, construction, solving problems, construction management etc. I do not think this is covered in any of the certification requirements. -Michael G.
RESPONSE: I know some boards ask prospective managers about their maintenance experience. Others focus on financial training.

Some prize computer skills. I've attended interview sessions where directors ask really inappropriate questions about age, ethnic origin, marital status, number of children, etc. I had one director ask a candidate his birth date–not because she wanted to know his age, she wanted to know his Zodiac sign. In the discussion that followed, she based her hiring decision entirely on his sign. He was Taurus and that's all she needed to know–she voted for him. He turned out to be a good manager. Who's to say?
Adrian J. Adams, Esq.
Adams Kessler PLC

"Legal solutions through knowledge, insight and experience." When your association needs legal assistance, contact us at (800) 464-2817 or info@adamskessler.com.