QUESTION:
Can a group of owners send newsletters to members regarding HOA issues, including summaries of board meetings? If so, can they request this unauthorized newsletter be included in the association's monthly mailings and website?
ANSWER: Members have the right to speak out on HOA issues. To that end, they can set up chat rooms on the internet, mail out letters and newsletters, set up websites, talk to other members in the club house, etc. The one thing they can't do is send smoke signals–the EPA would fine them for air pollution. Polluting the air with overheated rhetoric probably falls outside EPA jurisdiction but I wouldn't rule it out.
Monthly Mailings. Homeowners can request that their newsletter be included in the association's monthly mailings and website. However, the board is not obligated to grant their request. Boards can adopt guidelines on what is distributed to the membership at association expense. When considering requests, boards should take into account potential liability for material written by others as well as equal access issues during elections.
Misrepresentation. When it comes to private letters, newsletters and websites, the materials cannot mislead members into thinking they are  communications from the association. For that reason, the association's name and logo can only be used by the association. It should always be clear to recipients that the private missive is just that–a private missive. When individuals seek to confuse and deceive, they open themselves to litigation.
RECOMMENDATION. If your newsletter group is confusing owners by using the association's name and logo, they may be doing so innocently. The should be asked to adopt a non-misleading name and logo. If their intentions are good, they will immediately change their name and logo. If they refuse, the association's legal counsel should get involved.
MULTI-UNIT
VOTING RIGHTS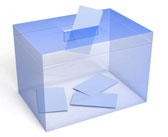 QUESTION: One of the owners in our association owns three condominiums and is a member of the board. Is that owner entitled to three votes at board meetings?
ANSWER: Owners of multiple units do not have extra votes at board meetings. By statute, "Each director present and voting at a meeting shall have one vote on each matter presented to the board of directors for action at that meeting." Corp. Code §7211(c).
Member Meetings. That vote limitation does not apply to membership voting. When the membership elects directors, votes for special assessments, amends the CC&Rs, etc., owners of multiple units have one vote for each unit owned. Accordingly, the owner of three condominiums gets to vote three times on each issue presented to the membership.
Fractional Voting. Some HOA documents assign fractional votes to owners based on the square footage of their units. If that is the case, votes at membership meetings may be less than or greater than one vote per unit. Unequal voting rights are allowed by Corporations Code §531 which states that, "Except as provided in or authorized by the articles or bylaws, all memberships shall have the same rights, privileges, preferences, restrictions and conditions."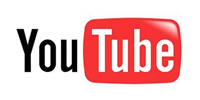 We released a couple of videos that may be of interest to readers. The first is "What is an HOA" with humorous street interviews with people. The second is a video describing Adams Kessler PLC.
This week's webinar with reserve specialist Robert Nordlund had over 300 attendees. So many questions were submitted that we may schedule a follow-up webinar just to address the questions.
ATTORNEY FEE
AWARD
Last year I reported on
Salehi v. Surfside III
where an owner-attorney sued her association and lost. The court awarded $250,000 in legal fees to the association. In a separate case, the same owner-attorney represented another member against the association and lost. When the court entered judgment against the owner, he immediately declared bankruptcy.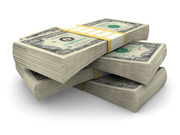 Once the bankruptcy proceedings were dismissed, the association filed a motion for attorneys' fees and the court awarded $292,205 to the association. The owner appealed claiming the motion was untimely. The court of appeals affirmed the award, finding that for good cause (such as bankruptcy), the trial court had the power to extend the time for filing a motion for fees. Lewow v. Surfside III.
LESSON: Homeowners who file meritless lawsuits expecting the association's insurance company to pay them to go away may be in for a rude awakening. Insurance companies don't always roll over and play dead. In this case the carrier spent over half a million dollars fighting two meritless cases and prevailed. Congratulations to Surfside III and their lawyer Bill Slaughter.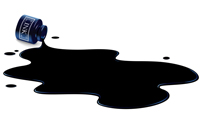 Charging Station #1. I suggest [in last week's newsletter] you meant "jerry rigged" not "jury rigged." -Jeff B.
RESPONSE: I looked up "jerry rig" before using the term and saw that "jury rigged" was a variation with a similar meaning. I opted for jury since rigging a jury sounded more legal. For those who are unfamiliar with the terms:

Jerry rigged was used by World War II British troops to refer to the German use of scavenged parts to keep vehicles and weapons functional. "Jerry" as a pejorative term for German soldiers.

Jury rigged refers to makeshift repairs or temporary contrivances, made with only the tools and materials that happen to be on hand. It was originally a nautical term.
Charging Station #2. The question regarding the charging station sounded as if the association paid for electricity. In the that case, you might want to address who pays. Even a hair dryer running all night will run up a bill by the end of the month. -David A.
RESPONSE: The owner of the charging station is responsible for paying for the electricity he uses. Civil Code §1353.9(f)(2)(C).
Charging Station #3: The meters for our residential units are in the garage. PG&E said they would run wiring to the relevant parking stall, install a circuit and the charger. That way owners' electricity costs are tied to their own meters. -Joseph L.
Stray Cats. After reading your article on stray cats, I have to remind everyone that taking a feral cat to a shelter is the equivalent to stabbing it with a knife or shooting it. Shelters don't shelter. They have no budget and nowhere near enough adoptive parents to take the animals. Our HOA participated in a Trap Neuter Release (TNR) program where we rent traps (for free) then take the cats to a place called "Fix Nation" that spays & neuters them for free. The cats are then returned to their environment the next morning. These fixed cats keep rodent populations down. We fixed 39 cats & the new kitten issue has been almost completely eliminated. -BME

Nuisance Politics. When you mention "prohibition of flyers door to door," do you mean homeowners cannot distribute flyers concerning an association issue or are you referring to outsiders? We don't currently have a policy about flyers, but some of us are considering a flyer regarding an important issue. Isn't this free speech? -Karen S.
RESPONSE: Associations cannot prohibit the mailing of fliers (free speech) but they can prohibit the posting of fliers on common area walls, doors, etc. (litter). Some associations accommodate member fliers by installing a bulletin board where residents can post business cards, for-sale items, fliers, etc.
Adrian J. Adams, Esq.
ADAMS KESSLER PLC

"Legal solutions through knowledge, insight and experience." When your association needs legal assistance, contact us at (800) 464-2817 or info@adamskessler.com.