QUESTION: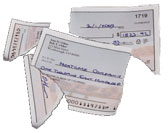 We have a director who is under the impression he is the only one who can sign checks because he is the treasurer. Without board approval, he has called special meetings of vendors, refused to pay vendors and has even torn up a large check in front of a vendor. He has told vendors that he will refuse to sign any more checks until they do what he wants. They now refuse to work. This is creating chaos for the association. The treasurer threatened to file a lawsuit if anyone tries to remove him from office. What can we do?
ANSWER: Your treasurer is acting outside his scope of authority. Treasurers do not have unchecked power over the association's finances. They answer to the board. Treasurers do not have the right to threaten vendors and tear up checks nor do they have sole authority to sign checks.
Duty to Sign Checks. If the board authorizes payment to a vendor, the treasurer has a duty to pay the vendor. He cannot withhold funds just because he disagrees with the board's decision. If cash flow is a problem, the treasurer can put a temporary hold on a check until funds become available. If the treasurer (or any other director) discovers circumstances that would cause the board to reconsider payment to a vendor, that director should bring the matter to the attention of the board. Absent that, the treasurer must pay the association's bills.
Removal from Office. The treasurer holds his office at the pleasure of the board and can be removed by the board at any time with or without cause. Removing your treasurer from office is not by itself sufficient cause for him to file a lawsuit. That does not mean he won't sue. If he does, he is going to have a very difficult time explaining to a court why he should be reinstated since the appointment of officers is discretionary with the board (unless your governing documents state otherwise). If your treasurer is foolish enough to file a lawsuit, he would be open to a counterclaim for any damage he caused the association for his unauthorized actions as treasurer.
RECOMMENDATION: If the board remains silent, it could be seen as an endorsement of your treasurer's bad behavior. That could put the association at risk for litigation from vendors. You should work with your attorney to create a paper trail of written demands that your treasurer cease acting outside the scope of his authority. If he refuses to fall into line, remove him from office. If you've already made written demands which he has ignored, immediately remove him from office.
POOL VOLUNTEERS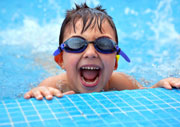 QUESTION: A board member has volunteered to watch children at the swimming pool. She has encouraged other volunteers to do the same. Although I commend her volunteerism, I am concerned she is subjecting the association and herself to potential liability.
ANSWER: There is always potential liability whenever volunteers are involved in any HOA activity. If volunteers watch the kids and a child drowns, the lawsuit would say something to the effect that, "The association had volunteers watching my children and, but for their negligence, my child would not have drowned." However, forbidding people from volunteering has its own risks. In the event a child drowns, the lawsuit would now read: "My child would not have drowned if you had not forbidden people from volunteering to watch him!"
Business Decision. As you can see, lawyers can spin a tragedy any way they want. Since you can't entirely insulate yourself from potential litigation, the board must make a business decision as to which course of action produces the least risk. If children are out of control and there is a foreseeable risk of injury, allowing volunteers to monitor the pool may be the better course of action because it lowers the risk level. You would still want signage for "No Lifeguard on Duty" and disclaimers in your newsletters that parents must provide responsible supervision of their children at the pool.
RECOMMENDATION: Work with your insurance agent and your association's legal counsel on this issue. The association is in a much better position to defend itself if it can show that the pool is regularly inspected and maintained, that all safety equipment is in place, that proper signage is posted, and that rules are enforced. If you opt for volunteers to help in that effort, you should make sure they are covered by the association's insurance.
AB 2273 APPROVED BY
HOUSING COMMITTEE
Thank you to everyone who wrote letters in support of AB 2273. This is the bill that requires recordation of foreclosure sales within 30 days so associations can timely receive assessments from the new owner.

On Wednesday morning, the Assembly Housing & Community Development Committee, on a unanimous bipartisan vote of 7-0, passed AB 2273 out of Committee.
CAI's Legislative Advocate, Skip Daum, gives great credit to the more than 550 persons who wrote letters to the Housing Committee in support of the bill. The bill now passes to the Assembly Judiciary Committee for another hearing as early as next week. We will keep you informed of the bill's progress.
FEEDBACK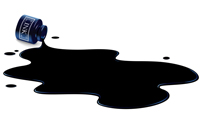 Pool Covers #1. I concur with the comments from Socher Insurance. The main objective is to have a good risk management handle on pools and pool covers. -Carol Fulton, LaBarre/Oksnee Insurance Agency
Pool Covers #2. Insurance companies sometimes impose prohibitions or requirements which are not based on law, but those who require more than the law does tend to be in the minority–so shopping tends to cure that problem. -Tony Verreos, Verreos Insurance Agency
Pool Covers #3. Great info on pool covers. We come across them from time-to-time when conducting reserve studies. -Les Weinberg, Reserve Studies Inc.
Pool Covers #4. I found this information most helpful. I am wondering if the same would be true of a spa cover? Many spas use a floating bubble type cover which is lightweight and easily removed and reinstalled. They can be rolled up when not in use and stored on the pool deck near the spa. These bubble type covers will not support the weight of a child, though most spas are not open to children. I would appreciate any further information you may have. -Diane R.
RESPONSE: The same rules for floating pool covers likely apply to floating spa covers. Check with the agency that oversees pools and spas in your county and then diligently follow their regulations.
PERSONAL NOTE: Friday I played in the annual CAI Coachella Valley Golf Tournament in Palm Springs. My team was terrific and the weather perfect. I think I could get used to playing golf. -Adrian Adams


"Legal solutions through knowledge, insight and experience." When your association needs legal assistance, contact us at (800) 464-2817 or info@adamskessler.com.