QUESTION: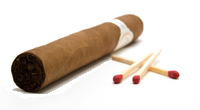 The board recently prohibited smoking on patios (our tenants enjoy an occasional cigar). Do my tenants have to abide by this rule even though my lease agreement was signed before the rule was adopted?
ANSWER: Yes, the rule applies to your tenants. The lease agreement between you and your tenant affects rights and obligations between you and your tenant, not the association. You can't agree with your tenant to impair the rights of a third party, i.e., the association. The board has the right to adopt rules regardless of anything to the contrary in your lease agreement.
Example. If, for example, loose dogs in the common areas were causing problems, the board could adopt a rule that all dogs be on a leash. Existing pet owners (including tenants) could not exempt themselves from the rule because their dogs "ran free" before the rule was adopted.
Nuisance & Safety Issues. For many, cigar smoke is even more offensive than cigarettes. The nuisance provision found in most CC&Rs allows associations to define what activities are a nuisance and then restrict those activities. In addition, there are safety concerns by owners subjected to second-hand smoke, which is widely recognized as carcinogenic. Accordingly, associations can ban smoking even though patios are "exclusive use" common areas. Your tenants will need to forgo their occasional cigar.
PUBLISHING
ELECTION RESULTS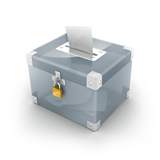 QUESTION: Our association announces not only the winners of the elections but the vote count. That seems an unnecessary embarrassment to candidates. Couldn't we meet the letter of the law by having the specific count available to all members in the office and only announce the winners' names?
ANSWER: The vote count can be embarrassing to losing candidates but it still needs to be announced. Refusing to do so may create suspicion that the election was somehow rigged. When municipal, state and federal elections are held, the vote count is always published. The Davis-Stirling Act requires that:
The tabulated results of the election shall be promptly reported to the board of directors of the association and shall be recorded in the minutes of the next meeting of the board of directors and shall be available for review by members of the association. Within 15 days of the election, the board shall publicize the tabulated results of the election in a communication directed to all members. Civil Code §1363.03(g)
The sentence above highlighted in red states that boards "shall" publicize the tabulated results. I think you have to publish the vote count even though it may be embarrassing.

FEEDBACK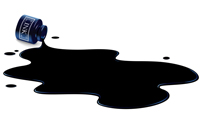 Humor. Adrian, I had to email and let you know that I was roaring with laughter while reading this week's newsletter! Thanks for the comic relief at the absurdity of this business!!! -Barbara P.
Pet Cemetery #1. What happens if the owner of the pet wants to be buried alongside their pet when they die?
RESPONSE: Homeowner dues for eternity.
Pet Cemetery #2. This is THE BEST reading in town. I am HOWLING over the pet burial. -Helene S.
Pet Cemetery #3. After nearly forty years in this industry, this is a new one. Now, I'll bet there be will some large age-restricted property that will take up this idea and sell plots right on the common! "Offset increase in dues any way we can." Jim M.

Pet Cemetery #4. I've got one to top your pet cemetery. About 5 years ago one of our board members gave permission to the daughter of a homeowner who passed away to bury her ashes in our common area by all the rose bushes the deceased owner had planted. -Mary S.
RESPONSE: "Earth to earth, ashes to ashes, dust to dust." -Book of Common Prayer (Church of England, 1662). I bet the roses are beautiful.
Controversy #1. Thanks for the humorous questions and answers. I will introduce a motion at our next BOD meeting that requires all to stand when the president arrives. We need a few laughs in the HOA business. -Norm H.
Controversy #2. A wonderfully humorous (and informative) newsletter to read as I review communications from home owners (or is it homeowners?). -John C.

Controversy #3. Don't forget the perennial issue of "Homeowners" versus "Owners" Association. And is it plural "Owners" or possessive "Owners'"? This stuff is important! -William R.
RESPONSE: Who would have thought?
Inspectors of Election. I read with interest your always-fascinating and informative newsletter. A management company which provides services for compensation to an association does not qualify as an "independent inspector" unless specifically authorized by the Election Rules. Many associations might not have adopted such a specific rule. I would encourage your readers who are not sure about their arrangements to consult with counsel to avoid unpleasant surprises. -Phillip M.
Gym Waiver. I can see an exception to a liability waiver for an exercise room accident. The association has a duty of adequate maintenance of equipment. If negligence were found, the tenant could win. -William H.
Spouses Not on Title. Our HOA bans spouses not on title from attending the annual meeting. As you can guess, its just the tip of the iceberg when it comes to problems caused by the current board's attitude. -Jean R.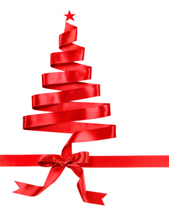 YEAR-END MESSAGE

I'm laying down my pen for the holidays and spending Christmas with family.
Thank you to everyone for the outstanding feedback you've given over this past year. Without you the newsletter and Davis-Stirling website would not be what it is today.
I appreciate all the business you sent us in 2011 and look forward to providing legal services to our clients in 2012.
May you and your families have a Merry Christmas, Happy Hanukkah and a healthy and prosperous New Year!