QUESTION: If the president is handling calls, issues, etc. without informing the board–is he acting unilaterally? How does this impact other board members?
ANSWER: Absent a management company, board presidents typically oversee day-to-day operations for their associations. That means handling calls, meeting vendors and authorizing small expenditures. All of this is "unilateral" but within limits set by the board.

Limitations. When it comes to unilateral expenditures, boards can authorize their president to spend up to $100, $200, $500, etc. on HOA matters at the president's discretion. The amount authorized varies from board to board and depends on the association's budget. Once a limit has been established, expenditures by the president must be reported to fellow directors. Reporting can be done as costs are incurred and then noted in the board's monthly financial report.
Duty to Monitor. Board members have a duty to monitor the president's actions. If the president fails to abide by spending limits set by the board, fails to timely report matters affecting the association or exceeds other limitations set by the board, fellow directors can immediately appoint a new president.
QUESTION: The board canceled a scheduled board meeting. When a meeting is canceled, does the membership need to be notified?
ANSWER: By statute, no. The only requirement in the Davis-Stirling Act is to give notice of meetings. Nonetheless, common courtesy dictates that notice be given to the membership whenever a meeting has been canceled. Boards need to be respectful enough of their neighbor's time to let them know.
Spelling. As an aside,the proper spelling of "canceled" in US English is with one L (as you correctly spelled it in your question). Words such as cancel and travel do not double the final L when using -er, -ed, and -ing. However, over the past 20 years I've noticed that the British spelling, which uses a second L, has crept into common usage. I see it most often when airline flights are "cancelled."
NOTICE OF
CONTINUED MEETING
QUESTION: If a properly announced open meeting of an HOA board is continued to another date, does the "continued" meeting itself carry the same notification requirements as the original meeting, or may it be conducted without further notice?
ANSWER: You need to give notice of the continued meeting. Members must be given at least four days notice of the time and place of board meetings together with a meeting agenda. The only exception is for emergency meetings and executive sessions. Starting January 1, 2012 executive sessions will require at least two days prior notice to the membership.
FEEDBACK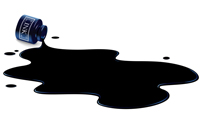 Minute-Taking. In response to Bob W's comment concerning a neutral person taking the minutes at meetings, I couldn't agree more! Meeting minutes can be used in a court of law. Managers and board secretaries are not ideal candidates to take minutes because they are engaged in conversation and the decision making process. A neutral is not engaged in anything other than listening and writing. A professional meeting recorder understands what needs to be in the minutes and what does not. Just enough, but not too much. -Victoria C.
New Laws #1. The law is getting more and more restrictive in every way. I'm trying to refinance and the amount of information now required, even by the appraiser who also asks about rentals and management company, is almost bordering on the obsessively obtrusive. -Harriet K.
New Laws #2. While I typically support these types of laws I see two flaws: 1) it overburdens small HOAs with excessive costs to comply with law and 2) I see no form of civil penalties or ways of making boards liable for not complying with this new law. -David A.

New Laws #3. It's obvious community associations are losing the lobbying "contest" with other special interest groups; e.g., Realtors. What are your suggestions for fixing this problem? -Wayne W.
RESPONSE: Associations need to contribute to CAI-CLAC (their voice in Sacramento) and write letters to legislators whenever there is a call by CLAC to lobby for or against a particular piece of legislation.
New Laws #4. The agenda law requires that all items be listed with sufficient details for owners to understand the questions to be debated and voted on. Does this apply to the executive session agenda as well? Are agenda items such as "Personnel Matters," "Legal updates" and "Collection Log" adequate or too vague? -Denyse B.
RESPONSE: The Open Meeting Act does not address the level of detail required for agendas, whether open or executive. Because executive sessions are confidential (Civil Code §1363.05(b)) and topics covered are only generally noted in open meeting minutes (Civil Code §1363.05(c)), executive session items should not be described in detail in meeting agendas.
New Laws #5. Often we need some type of clarification prior to a decision as a board. We have discussed the issue in an open meeting and agreed that if the issue is clarified, we would approve it. It is then clarified and we confirm our votes by email so as not to stretch out the decision for another 30 days. Is there a method we can use to continue this practice under Senate Bill 563? -Dean H.
RESPONSE: Instead of tabling an item pending clarification of an issue, approve the item but make the approval conditional. If the clarification is "x" the action moves forward. If the clarification is "y" the matter is not approved and returns to the board at its next meeting for further discussion. If it cannot wait 30 days, schedule a special meeting with four days notice (unless a longer notice period is required by your governing documents).
New Laws #6. Some of the provisions are going to make it very difficult for our board of directors. They are all volunteers, they have jobs and they meet once a month. There are important timely items throughout the month they need to rule upon: collection matters, maintenance matters, personnel matters. Email votes are always verified at the next meeting and recorded in the minutes. In addition to making board and executive session meetings inordinately long, I think the new law will make it even more difficult to attract new board members. Is there any chance of revision before January 1, 2012? -Susan L.
RESPONSE: There is no chance at revision this year. The legislative session ended on September 9.
LA Times. The LA Times columnists who pontificate about HOAs and present such misleading information regarding the operation of HOAs are a thorn in everyone's side. Their views are so inaccurate and counterproductive to creating harmony between owners, board members and managers. Surely there is some avenue for rebuttal? Why is the LA Times so resistant to permitting rebuttals to the content of the column? Any ideas as to how we can find an avenue to present truthful information? -Diana S.
RESPONSE: I received the following from a reader: "FYI … I work for the LA Times and have advised our Readers Rep of the comments about that article. She was on vacation but is now looking into it regarding a correction. Incidentally, errors can always be flagged by sending an e-mail to readersrep@latimes.com. We appreciate the feedback/input/help!"