Anything in the home that burns a fossil fuel can create carbon monoxide–a colorless, odorless gas that can be lethal. As a result, carbon monoxide detectors are now required in every dwelling unit where the home has a gas burning furnace, cook stove, water heater, fireplace, wood burning stove, or attached garage (auto exhaust).
Installation Deadline. Single-family homes must install them by no later than July 1, 2011. Condominiums and townhomes must install them by no later than January 1, 2013. The requirements are found in Health & Safety Code §§17296, 17926.1, and 17926.2. For more information, see Senate Bill 183.
RECOMMENDATION: For most associations, the responsibility will fall on individual owners to install the devices. However, depending on how governing documents are written, that duty may fall on the association. To be safe, boards should have legal counsel review their documents and advise them on this issue.

CPA PEER REVIEW
REQUIREMENT
Associations with a gross income over $75,000 are required to annually prepare a financial statement on an accrual basis and distribute it to the membership. That statement must be independently reviewed by a California licensed certified public accountant (unless the governing documents call for an audit instead of a review). The financial statement must be distributed to members within 120 days of the close of the fiscal year. Civil Code §1365(C).

Grading CPAs. Starting July 1, 2011, California CPAs are subject to mandatory review of their auditing and accounting practices. Think of it as analogous to a restaurant getting a letter grade (A, B, C . . .) posted in their window for their food preparation practices. The peer review report is then available to clients who request it. Accordingly, boards of directors should request a copy of their CPA's Peer Review Report.

Review Points. So as to provide a meaningful financial statement, CPAs who review HOA financials should do the following:
inquire about the board's quarterly review of the HOA's funds. Civil Code §1365.5(1)-(5).
review the HOA's reserve study and related disclosures. Civil Code §1365.2.5.

inquire about whether the management company has been examined (if required).

review the association's insurance, including workers' compensation coverage. Civil Code §1365.7 & §1365(e),(f)(1)-(D)(4).

offer to meet or correspond with the board of directors, especially when significant issues occur.

inquire if the HOA performed an annual inspection of the major components that the association must repair and replace. Civil Code §1365.5(e).
Information. For more information about CPA peer reviews, see California's Board of Accountancy website. In addition, see Replacing SAS 70 in the August 2010 edition of the Journal of Accountancy.
IMPACT: The change in law for CPAs will trickle down to HOAs in two ways. First it will result in a closer look at HOA financial practices, which now includes a review of the internal practices and controls of the management companies handling HOA funds. Second, it may significantly drive up the cost of annual reviews/audits.
Thank you to Robert West, CPA of Robert Garrett West & Co. for providing this information. Mr. West is a peer reviewer of CPAs and can be reached at 866-838-8400 or at rwestcpa@sbcglobal.net.
ELECTRIC CHARGING
STATIONS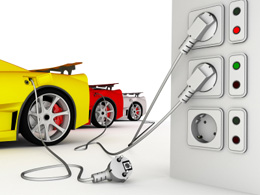 On July 25, Gov. Brown signed Senate Bill 209, which takes effect January 1, 2012.
Major Points. The bill prohibits HOAs from unreasonably restricting the installation of electric vehicle charging stations. Homeowners who place charging stations in the common areas will be responsible for costs associated with maintaining and repairing the station, as well as costs for damage to common areas and adjacent units resulting from installation and maintenance of the station. The bill imposes other responsibilities on the homeowner, including maintaining an umbrella liability coverage policy of $1,000,000 that names the association as an additional insured.
Major Flaw. Unfortunately, the new statute allows individual owners to use or occupy common areas contrary to existing statutes and case law. The author of the bill plans to introduce legislation that protects the right of common interest developments to establish reasonable rules for any use of common areas for charging stations. See Gov. Brown's signing message.
Thank you to Skip Daum, President of Capitol Communications Group, for this update. Mr. Daum works with CAI's Legislative Action Committee.
FEEDBACK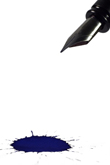 Rent Restrictions #1. SB 150 will kill HOAs. We are an 8 unit complex with 4 rentals. As it is none of the rental owners want to change our CC&Rs and one more rental and we can all kiss goodbye our ability to sell or refinance. CAR was very short-sighted in sponsoring this type of legislation. -D.R.
Rent Restrictions #2. SB 150 seems to provide that any CC&R rental restrictions in place prior to Jan. 1, 2012, would remain effective for all owners, regardless of whether they were originally effective before or after an owner acquired title. Do you agree?. -Tom H.
RESPONSE: That is correct. SB 150 grandfathers existing rent restrictions. It only affects those adopted by associations after January 1, 2012. Accordingly, if any HOAs want to adopt rental restrictions, they should amend their CC&Rs (and record the amendment) before that date.
Small Claims. I don't know what part of the State Don H is in but we went to small claims several times here in San Diego. These pro tems are in their own fiefdoms. Our HOA has never won a small claims case, at best, rulings have split the baby resulting in the HOA losing half. One time we had pictures of the incident showing the resident damaging the common area property. The pro tem merely ignored the proof stating the resident could not afford the repairs as easily as the HOA and should only have to pay half. Is that justice? Those of us that actually have attempted to recover our rightful money know better than to rely on small claims rulings. We have never lost in superior court and have attorneys fees by statute in our CC&Rs. -Gary V.
Superior Court Delays. The ability to seek delinquent dues in superior court may change due to funding cutbacks by the state. This week, San Francisco Superior Court was forced to close 60% of the Civil Courts, terminating 190 court staff, two who live in our HOA. As a board member it now concerns me how we will handle our delinquent units. I work for the Sheriff's Office in SF and we have even removed 32 of our staff from those courts and back to other divisions. It's now projected any civil case filed in SF won't be heard for 2 years. -J.L.
Low Turnout a Good Sign. I don't fret if members don't show for board meetings. To me it is indicative of satisfaction. Board meetings are not social events, they're business meetings. How many attend city council meetings in their free time? One thing for sure, if an agenda item is of interest, people will show. You want attendance? Announce you are considering a $1,000 special assessment or you are planning on banning children from the pool or you will be considering new parking prohibitions. Then they'll show . . . and they won't be apathetic. -Ed V.