This
past Monday the U.S. Supreme Court made a rare unanimous (9-0) ruling in a case involving an ethics issue.
Facts. The case involved a city council member, Michael Carrigan, who voted for a casino development where his long-time personal friend and campaign manager was the developer's consultant. Carrigan disclosed the relationship but did not recuse himself from the vote.
Censured. By statute in Nevada, legislators with a conflict of interest are prohibited from voting on proposals where a conflict exists and from advocating the proposal's passage or failure. Carrigan was censured by Nevada's Commission on Ethics for violating the statute. Carrigan sued the Commission claiming he had a First Amendment "free speech" right to vote on all matters that came before him. The Nevada Supreme Court agreed and voided the statute. The Ethics Commission appealed to the U.S. Supreme Court.
Not Free Speech. The U.S. Supreme Court reversed the Nevada court and upheld the recusal statute. In reaching its decision, the Justices concluded that a legislator's vote is not free speech. Instead, it is an application of political power and legislators must recuse themselves when a conflict of interest taints the exercise of that power.

Historical Perspective. As background for their decision, the court cited the long history of recusal in the United States. In 1801 Thomas Jefferson, drafter of the Declaration of Independence and third President of the United States, imposed the following rule on legislators:
Where the private interests of a member are concerned in a bill or question, he is to withdraw. And where such an interest has appeared, his voice [is] disallowed . . . the laws of decency . . . denies to any man to be a judge in his own case.

RECOMMENDATION: Although this particular case involved a Nevada statute, it illustrates the importance of avoiding conflicts of interest. When directors have a conflict, they should disclose it and recuse themselves both from voting and from advocating a particular outcome. To help directors identify potential conflicts, boards should adopt a Code of Ethics. For more on the Court's decision, see Nevada Commission on Ethics v. Carrigan.
AUTHORIZED SIGNERS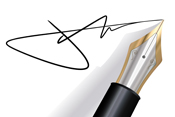 QUESTION: Should all five board members be authorized signers on our bank accounts?
ANSWER: Unless your bylaws state otherwise, that is a decision each board can make for itself. Some boards put all directors on bank signatures cards to ensure that at least one director is always available to sign checks. Others restrict the number of authorized signers for stricter control on funds.
Number of Signatures on Checks. For reserve accounts, checks must be signed by at least two directors. For operating accounts, there is no statutory requirement for board signatures but there may be in the governing documents. Some HOA bylaws require the signatures of two directors on all checks, some require at least one officer's signature but most are silent on the issue.
Managing Agent. When documents are silent about check signing, many associations allow their managing agent to pay routine operational expenses such as utility bills, insurance premiums, contracted services (pool cleaning, elevator maintenance, cable TV, etc.) without director signatures. To limit their agent's check signing authority, boards require that any unusual expenses or expenses above a certain dollar amount first receive board president authorization or full board authorization or the signature of at least one director. The procedures vary from association to association.
RECOMMENDATION: The authority to transfer funds, whether given to managing agents or limited to directors, creates potential for unauthorized transfers. To protect the association's funds against embezzlement, boards must (i) be diligent in reviewing bank statements and reconciliations, (ii) establish internal controls, (iii) carry a fidelity bond, and (iv) conduct annual independent reviews.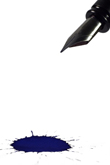 Insurance #1. Thanks for the insurance article; it provided valuable information at a critical time as we are currently rewriting our CC&Rs and had a similar concern regarding insurance. -Rick S.
Insurance #2. How do HOAs secure the mortgage holder's loan? This is new to me. The association is not a partner to the sale and is not involved in the loan. The association's insurance to my knowledge insures the condominium structure and common area. What am I missing? -Sam D.
RESPONSE: The HOA does not secure the member's loan. Rather, it's the HOA's insurance that pays for rebuilding the common area elements surrounding the condominium in the event there is a major loss. Without the surrounding structure, the condominium (which is air space) has very little value. If the common areas are not rebuilt, the borrower will likely walk away from the loan and the lender will foreclose on useless air space. Lenders want to make sure HOAs have the funds they need to repair and rebuild the common area structure. Hence, the requirement by Fannie Mae that the association's policy be primary.
Since California's Civil Code and Insurance Code are both silent on the HOA's master policy being primary, it is up to boards and insurance agents to address the issue. Many of the better master policies specifically drafted for condominium associations already have the "primary" language built in but there are plenty of other carriers that do not have the language. As a result, boards should verify with their agents that the HOA's insurance is primary.
Thanks to Tim Cline, President of the Timothy Cline Insurance Agency, Inc., for his help with the follow-up question.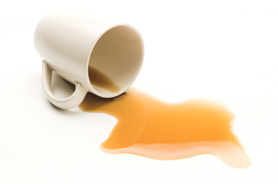 OOPS!
No newsletters for the next two weeks. I am preparing for trial and also will be out of town. Newsletters will resume on July 10.