QUESTION: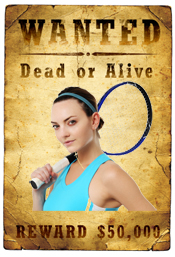 The board announced that it does not have to post new rules they plan to adopt or amend for our pool, park area, and tennis courts. The president claims the rules are line item rules and not general operating rules so members are not allowed to comment on them before the board approves them. Is he right?
ANSWER: If the board is making non-substantive changes (grammatical corrections or renumbering), there is no need for membership comment. If substantive changes are made, such as modifying existing rules, adding new regulations, eliminating restrictions or altering the fine structure, it needs membership input.
Rules Defined. I don't know what your President means by "line item rules." That term does not exist in the Davis-Stirling Act. The rules you described are operating rules. Operating rules are defined as any regulation that applies to the management and operation of the association or the conduct of its business and affairs. Civil Code §1357.100. This includes pets, parking, the common areas (such as use of pools, parks and tennis courts), member discipline, architectural standards, election procedures, monetary penalties, etc. Civil Code §1357.120(a).
Notice of Change. If the board changes any of the association's operating rules, it must mail the proposed changes to the membership along with an explanation of their purpose and effect at least 30 days before voting on the change. Civil Code §1357.130(a).
Adoption of Changes. After the 30-day period, the board may adopt the changes at a duly noticed open meeting of the board, taking into consideration any comments made by the membership. Civil Code §1357.130(b). Within 15 days of voting on the rules, the board must notify the membership of the results of the vote. Civil Code §1357.130(c). Members have a limited right to veto any new rules and rule changes.
MASTER PLANNED
COMMUNITIES

Kudos to attorney Helene Fransz who just completed a new chapter for the Continuing Education of the Bar's treatise on Forming California Common Interest Developments. The two volume CEB manual serves as a reference guide for lawyers. Her new chapter on "Master Planned Communities" explains the many legal issues attorneys must consider when representing developers of master planned communities.
Ms. Fransz is also author of the chapter "Financing Sales of Units in Common Interest Developments" which discusses current FHA, Fannie Mae and Freddie Mac lending guidelines for common interest developments. Ms. Fransz represents both residential and commercial developers. She is also Of Counsel to Adams Kessler PLC, representing clients in connection with special projects.

THE BROWN ACT
QUESTION. Does the Brown Act apply to homeowners associations?
ANSWER. No. The Brown Act regulates the meetings of public agencies, not private associations. The Brown Act specifically covers (i) counties, cities, school and special districts, (ii) legislative bodies of each agency, (iii) standing committees of a covered board, and (iv) governing bodies of nonprofit corporations formed by a public agency (Government Code §§54951-54952).


Instead of the Brown Act, community associations in California are regulated by the "Open Meeting Act" found in Civil Code §1363.05.



Azedeh Saghian, Esq.
NEW REVENUE STREAMS
QUESTION: The board is looking for new revenue streams instead of raising assessments. They want to allow business advertising in the laundry rooms. I thought that funds could only come from assessments. Wouldn't advertising revenue cause problems with the association's nonprofit status?
ANSWER: No, the outside revenue will not cause problems. Instead of being "tax exempt" like charities, most HOAs are nonprofit mutual benefit corporations. There are a number of ways that tax exempt entities can lose their tax exempt status none of which apply to HOAs.
Tax Filing. Whether an HOA files its tax returns under Internal Revenue Code (IRC) §528 (1120H) or as a non-exempt entity operating within the rules of IRC §277 (1120), there are provisions to deal with non-member user fees and revenue streams. An HOA may end up paying an income tax on such non-member income. However, most CPAs familiar with the HOA industry can minimize this potential tax.
Thanks to Donald W. Haney, CPA, MBA, MS(Tax) of Haney Inc. for his assistance with this question.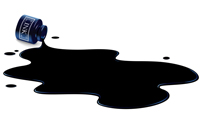 Following is a sampling of the emails I received about the Navy SEAL team. Sorry I could not print them all; I ran out of ink. -Adrian
I don't know what lending a hand means in the case of the Seals, but it sounds interesting. -Norm K.
Tell us more. Are you serious? -Don A.
Can you say where they are? Thought they were in Pakistan. -Trudy M.
Wow!  We'd love to hear more! -Marjorie L.
RESPONSE: I could tell you more but then I'd have to wrap you in a sheet and drop you over the side of an aircraft carrier.
You are not really in Afghanistan… -Jill S.
Your credibility might have just gone out the door!
  -Helgo J.
Thanks for helping the Seals….Great Job!! -Deana K.
RESPONSE: Condo duty is the toughest in the world. That's why they called me.
Really! -Paul P.
WHAT!!! I'm going through withdrawals!! Looking forward to the next letter. -Helene S.
I read your reason for no newsletter this week to my son the Chief EOD type and his only reply was to tell you "BEADED WINDOW". -Marc P.
RESPONSE: Uh-Oh. Sounds like another secret mission.
Thank you for your help on the Seals Team; you're my hero! -Maxine C.
You are awesome!!! -Diane R.
RESPONSE: I keep telling my wife but she's not buying it.
I was wondering if you could ask those Navy Seals if they could recover my lost equity? -Cynthia
RESPONSE: Hey, they're only human.
BRAVO on your service to our Country!
  -Lisa D.
How about bringing your SEAL 6 friends back with you to enforce our CC&Rs? Some of our homeowners need to mow their lawns and some actually park on the street. -Alan O.
RESPONSE: That may require a weapons upgrade.
I thought I saw the same intrepid characteristics in your letters as in the SEALS. -Lynda S.