QUESTION: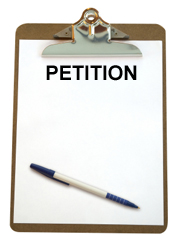 If an owner of 5 properties lists all 5 properties and signs a petition, does it count as 5 signatures? And if a husband and wife both sign the petition (both are members since both are on title) does that count as two signatures?
ANSWER: The owner of the five properties is counted five times when signing petitions and he gets five ballots for election issues. Husbands and wives (or any co-owners of a property) only get one signature on petitions and one ballot on election issues. It is the number of units (or lots) that count, not the number of owners.

QUESTION: In a recall petition, if the governing documents limit each household to one vote but are silent on the number of people in a household who can sign a petition, how does an HOA determine what number constitutes 5% of the membership for petitions?
ANSWER: Your question is similar to the one above. Any person on title to a property can sign on behalf of the property but it only counts once. If there are ten owners on title for one unit, all of whom sign a petition, it counts as one signature not ten.

PETITION TO REMOVE
MANAGER

QUESTION: Can a membership petition force the board to place a measure on the annual ballot? The petition is a recommendation to the board to remove our manager.
ANSWER: Members can force a membership meeting but only for those matters which members have a right to vote. Firing the manager is not one of them. Nor do petitioners not have the right to set the date of the meeting. That right is reserved to the board.

Board Vote. Managers, whether association employees or management company employees working onsite, are not subject to firing by the membership. Such matters fall under the authority of the board. Even though members cannot fire the manager, they indirectly have that right by electing directors who agree with their position.
Petition Recommends. If members wish to circulate a petition that recommends termination of the manager, they may do so. Even though the petition cannot call for a membership vote on the issue, it can express the petitioners' unhappiness and their recommendations. The petition can then be submitted to the board of directors for their consideration. The board is not obligated to follow the recommendations but may if directors believe there is sufficient basis for doing so.
CANDIDATES COLLECTING
PROXIES
QUESTION: Is it legal for board candidates to solicit and gather proxies for themselves?
ANSWER: If your governing documents do not prohibit proxies, anyone who is a member of the association can be a proxyholder for any other member of the association and cast ballots on their behalf at the meeting. Civil Code §1363.03(d)(1)(A). This statute sometimes creates an interesting anomaly. Not all governing documents require that candidates be members of the association. When that happens, non-member candidates can run for and serve on the board of directors but they cannot collect proxies. Member candidates, however, can.
BALLOT SIGNATURES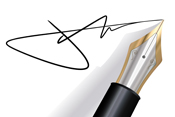 QUESTION: We are currently in an election. Several owners have raised a concern about their signatures being on the outside of ballot envelopes. They are concerned about identity theft. What steps can be taken to alleviate their concerns?
ANSWER: Under the Davis-Stirling Act, balloting must be secret. To accomplish this, the Act requires that all ballots be placed (unsigned) in a blank envelope that is then put inside a second envelope with the member's name, address, and lot, parcel or unit number in the upper left-hand corner. The member must then sign and return the envelope to the Inspector of Elections. Civil Code §1363.03(e)(1). If the envelope is sent unsigned, it will not be counted.
Protecting Signatures. If members do not want their signatures going through the mails, they can hand-deliver signed envelopes to the Inspector prior to the election or at the election itself.

SPENDING ITEMS NOT
AUTHORIZED BY COMMITTEE
QUESTION: Can a board place a spending item on the agenda of a regular board meeting and vote to pass it without referring it to the appropriate committee or using any other procedure?
ANSWER: Unless the governing documents state otherwise, spending issues are not required to pass through any committees before being reviewed and approved by the board of directors. Even if a prior board established a procedure that all spending proposals first be reviewed by a Finance Committee (or Budget Committee or Spending Committee, etc.), subsequent boards are not bound by those procedures. Internal board procedures created by one board can be altered or abandoned by any subsequent board.

FEEDBACK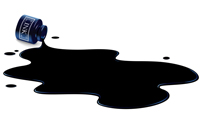 Small Claims. If an owner does not pay a fine, we go to small claims court. We have been very successful in having the fines paid before the court date. We have also been successful in having the small claims court rule in our favor. -Sam D.
Contract Formation. Could you clarify your statement that contracts "should" appear on the agenda? If a board decides to form contracts in executive session, is there a legal requirement that they place the item on an agenda or inform the membership? Many boards hold their executive sessions between meetings, what then? -Vicki M.
RESPONSE: There is no requirement that executive session items be on the agenda. If the board knows it will have an executive session following an open meeting and it knows it will be discussing roofing contracts, there is no reason not to list it on the agenda. So as to avoid any confusion, I added a note to the sample agenda making it clear that listing executive session items is optional. The board's actions in executive session are then generally reported in the minutes of the next open meeting. Executive sessions held between meetings must be reported in the board's next open meeting minutes.