QUESTION: A fellow came into our office demanding that he be allowed to post religious materials. A board member told him we don't permit religious or political materials on our bulletin boards. He stated the law covered his materials because we had made our bulletin board public by allowing the posting of business cards. Is he correct?

ANSWER: Your fellow is mistaken. The bulletin board is the association's private property. The board has the right to regulate the materials posted on the association's bulletin boards. Allowing business cards as a service to members does not make bulletin boards "public."
Related Case. The only case law that might be related addresses door-to-door solicitation. The Golden Gateway court held that associations can prohibit door-to-door solicitors and the distribution of flyers, provided the development restricts public access. If a development is freely and openly accessible to the public, the association cannot prohibit solicitors. Even if your development is open to the public, you could still control your bulletin boards by purchasing glass-covered locking boards.


RECOMMENDATION: The board should adopt written rules regarding what, when and how materials may be posted on bulletin boards. Also, by adopting written rules, the association can impose penalties on those who violate them.
FHA and Fannie Mae continue to be out of sync with each other and unrealistic in their handling of condominiums. In a somewhat positive move, the FHA is loosening its guidelines on rental restrictions. (See text of e-mail from CAI National.) This may be the first sign of intelligent life in the agency. One can only hope. -Adrian Adams
MULTIPLE
INSURANCE POLICIES

QUESTION: I own one of 40 units in a condo association. The units are attached four or five in a group, called "pods." Our board voted to set up insurance with different companies for each pod. They did this with no notice. I don't understand the reasoning behind this action.
ANSWER: Red flags went up as I read your question. Unless your governing documents support individual policies on each pod, your association may be at risk. Moreover, your HOA may be at risk even if your governing documents allow for this unusual practice.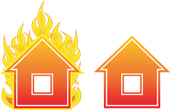 Incomplete Coverage. Different policies with different carriers increases the administrative burden for the HOA and the risk of gaps in coverage. What about D&O, Crime and Workers' Compensation coverage? Is each pod maintaining each of these important auxiliary coverages? If there is a catastrophic fire in a neighboring pod and someone failed to maintain proper coverage, all 40 owners would still have an obligation to repair the damage. That means large special assessments for everyone.

Lawsuits. Who is the "insured?" Who receives the claim payments? The pod owners? The board? If someone is injured or suffers property damage in one of the pods, the plaintiff will not sue just the pod where the loss occurred; the association as a whole will be sued (that's how the system works). Since there is no master policy, who defends the association? Will each pod's insurance respond? I expect they will–with a firm denial of coverage. Moreover, to protect owners from individually being named in the lawsuit, does each pod carry the $2 million minimum limit required by Civil Code §1365.9?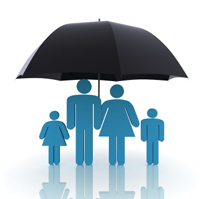 Lost Economies of Scale. Your association will likely lose economies of scale by insuring buildings separately. With a master policy on all 40 units, the premium would be less on a per unit basis. Most carriers apply a "multiple unit discount" which would be lost using the pod scheme.
Additionally, you lose the benefit of having building coverage written on a "blanket" basis, i.e., the ability to apply the aggregated building limits to any covered loss, as opposed to the much smaller limit maintained on each building or structure. That means greater exposure for all members.
Ultra Vires Act? If your documents don't allow for individual policies on each pod, the board may have exceeded its authority and acted contrary to the CC&Rs. In a worst case scenario, your directors could be personally at risk if there is a catastrophic loss which is denied because of the unorthodox pod insurance arrangement.
RECOMMENDATION: Your board should contact an insurance agent who specializes in homeowner associations and get a second opinion about how best to insure your development. Make sure the agent reads the insurance provisions in your CC&Rs.
Thank you to Tim Cline of the Timothy Cline Insurance Agency for his assistance with this unusual question.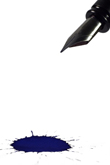 Rent Restriction. Our HOA enacted rental restrictions in 2004 because of investment buyers. It requires new owners to reside in the unit 2 years before renting. The insurance carriers & lenders suggested this to keep a low cap on rentals for coverage and financing reasons. -Joseph L.
Speed Bump Gasses. Greenhouse gases are increased simply by the re-acceleration of a vehicle once it passes the speed bump. The gasses pass into the atmosphere after the fumes drift through your open window should you live near the speed bump. -David A.
Summarizing Comments. I was putting a one sentence summary in the minutes of member comments during board meetings. Out of 88 units we have about half a dozen owners who constantly spew negativity and use any opportunity to disrupt board meetings. In this case they disrupted the meetings with unjustified complaints they were misquoted. So now we won't put any member comments in the minutes. -Daniel L.

RESPONSE: Trying to summarize Open Forum comments might seem like a good idea but it inevitably ends with upset owners who claim they were misquoted or taken out of context.