QUESTION: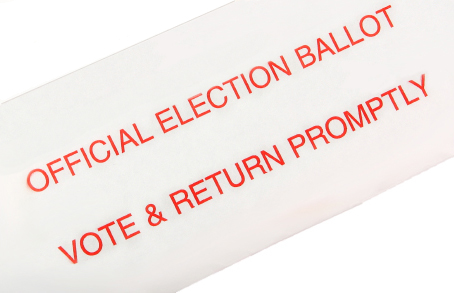 Some people own three units and they sometimes combine all their ballots in one envelope and provide all three addresses on the outer envelope. Does this count as one toward quorum or can I count it as three toward quorum?
ANSWER: All three ballots count toward quorum.
If your records show that a particular member owns three units, he is entitled to three ballots. If he puts all three in one envelope, he is simply being efficient with his use of paper and postage. He doesn't realize it creates an administrative hiccup on your end.
The tricky part comes when you open the envelopes. When you open his outer envelope, you must write "three ballots" on the inner envelope or immediately open the inner envelope to make sure there are only three ballots inside. If he has more than three, all of them are void.
On the other hand, if there is only one ballot in the inner envelope, you need to see if he cast all his votes on the one ballot. Then, as the Inspector of Elections, you must make a decision. Do you count the votes or void the ballot because it has multiple votes on a single ballot?  By statute, Inspectors have the authority to make a judgment call. Inspectors can:

Perform any acts as may be proper to conduct the election with fairness to all members in accordance with this Davis-Stirling Act, the Corporations Code, and all applicable rules of the association regarding the conduct of the election that are not in conflict with this article. (Civ. Code §5110(c)(8).)
I favor counting votes whenever it is clear what the voter intended. But that is a decision for the Inspector to make, not the attorney.
FAIR HOUSING ACT
vs ARCHITECTURAL STANDARDS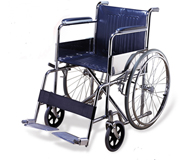 In a recent fair housing case, a federal court found that an association's enforcement of its architectural standards involving handicapped children was reasonable.
The Hollises have five children, two of whom are disabled. They submitted a request to their association's Architectural Control Committee (ARC) to add a nonconforming sunroom to their house. The metal frame design they submitted did not meet architectural standards and was rejected by the ARC.
The Hollises responded that the sunroom was for their disabled children and asked for reasonable accommodation under the Federal Fair Housing Act. Even though the ARC compromised some of their standards, the Hollises were not satisfied and sued the association for discrimination.
The court ruled that the ARC's actions were not discriminatory as the record was replete with evidence demonstrating the ARC's sole focus was on the aesthetic design of the addition, the materials to be used, and the design's potential impact on the value and architectural standards of neighboring homes.
COMMENTS: The ruling shows that being disabled does not give a member a blank check to do whatever they want. (See Hollis v. Chestnut Bend HOA.) Discrimination claims can be defeated when an association carefully documents the non-discriminatory process they followed to reach a reasonable decision. Whenever a request for reasonable accommodation is made, boards should work closely with legal counsel to address the request.
FEEDBACK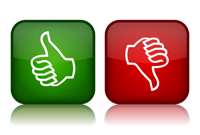 Voting Combined Units. We have a member who owns two units. Although she pays dues on both, she only gets a single vote because our CC&Rs were amended so that owners of multiple units are limited to one vote. This was done to prevent a single owner from controlling election results. Is this legal? -David M.
RESPONSE: Last week's article did not address the scenario where an association amends its CC&Rs to restrict voting rights. Because there is nothing in the law directly addressing this point, I polled more than a dozen HOA law firms around the state to get their opinion on whether associations can eliminate voting rights by amending their documents. With one exception, the consensus was that documents cannot be amended to remove voting rights. The following analysis supports that opinion:
Multiple Memberships. The Corporations Code provides that no person may hold more than one membership. However, a specific exception is made for associations so owners of more than one lot or unit can hold multiple memberships. (Corp. Code §7312.) With membership attaches voting rights.
Voting Rights. "Except as provided in a corporation's articles or bylaws or Section 7615 [cumulative voting], each member shall be entitled to one vote on each matter submitted to a vote of the members." (Corp. Code §7610.) While the language is permissive, it appears to be aimed at allowing cumulative voting rather than eliminating voting rights. This is supported by another Code provision.
No Removal of Voting Rights. Section 7813 of the Corporations Code  states that documents cannot be amended to adversely affect the voting rights of a class without their permission nor can a new class cannot be created without their permission. Removing the voting rights of members who own multiple units would create a new class of members. Doing so would require their permission.

FINAL NOTE: If an association could vote to remove someone's voting rights, they could also vote to allocate all expenses to that person. From an equity (fairness) perspective, I doubt the courts would uphold amendments removing voting rights.
Many thanks to attorney Jay Hansen of Epsten Grinell & Howell for his analysis on this issue and to the law firms from around the state who responded to this issue.

"Legal solutions through knowledge, insight and experience." We are friendly lawyers; you can contact us at (800) 464-2817 or info@adamskessler.com.