QUESTION: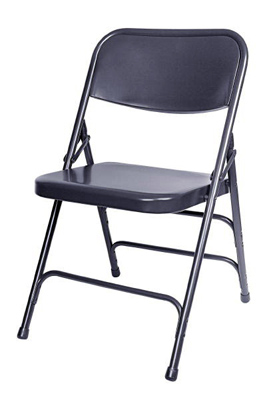 I need to know how many times a board member can miss meetings consecutively before being removed from the board.
ANSWER: There is nothing in the law about removing a director for missed meetings. That would be covered by your bylaws.
Bylaws. If your bylaws are silent, a director could miss every single meeting and the board would be powerless to address the problem. At best, the board could censure the missing director and ask the membership to remove him via a recall election.
RECOMMENDATION: You should consider amending your bylaws to make attendance at meetings a qualification for serving on the board. A common provision I use is if a director misses three consecutive regular meetings or a total of four regular meetings in a 12-month period, the board can vacate the director's seat and appoint a replacement. If you amend your bylaws, you should include other qualifications as well. Let me know if you need assistance.
NONPUBLIC
BOARD MEETINGS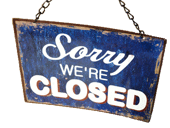 QUESTION: I recently read a statement of a local HOA with whom I do a lot of business (I'm a Realtor) that all association meetings are private. I believe this statement is false under Davis-Stirling.
ANSWER: No, it's a true statement. Meetings are private in the sense they are not open to the general public. Associations are membership organizations–only those who own property in the development are members and only members have a right to attend meetings. (Civ. Code §4925.)
Board Meetings. Even so, boards often open their meetings to members' guests and to tenants (unless they become disruptive). If a board decides to exclude non-owner Realtors from their meetings, they have the right to do so. Executive session meetings are closed to everyone, including members of the association, so the board can address matters of a confidential nature, such as personnel issues, member discipline, litigation, etc.
Membership Meetings. As with board meetings, membership meetings (such as the election of directors, special assessments, CC&R amendments, recall elections, etc.) are member-only meetings. Nonmembers frequently attend but do not have a legal right to do so.
PARTIAL PAYMENT
COURT DECISION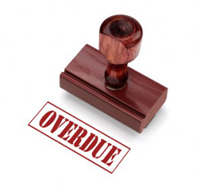 A court decision came down this week changing how associations handle partial payments from delinquent owners.
Previously, once an association initiated foreclosure it could refuse partial payments so as to ensure full payment of all monies owed including collection costs.
The court of appeals decided that homeowners associations must accept partial payments from owners who are in the lien or foreclosure stages of collection. If the partial payment reduces the owner's delinquent assessments to less than $1,800, the association cannot foreclose (judicially or non-judicially) unless the remaining overdue assessments are more than twelve months delinquent.
Payment Priority, Fees & Costs. The court reiterated that any payments made by the owner must be applied to assessments first. (Civ. Code §5655.) The court did not say that the order of application of payments could not be waived by the owner in a payment plan. Nor did it say that owners who reduce their balances can avoid payment of foreclosure fees and costs.
Liens Remain in Place. Although this decision may impact some pending and future collection actions, the court did not require that liens be released when partial payments are made. So long as the delinquent owner is not misled into believing that his partial payment cures the default, the foreclosure can proceed (unless the balance falls below $1,800).
Payment Plans. The court did not state that associations are required to accept payment plans. As provided by statute, an owner may submit a written request to meet with the board to discuss a payment plan but agreement to the terms remain discretionary between the parties. To read the case, see Huntington Continental v. Miner.
RECOMMENDATION: Every HOA billing service, attorney and foreclosure trustee should have a "partial payment letter" that acknowledges receipt of partial payments but states that (i) the payment does NOT cure the owner's default and (ii) the collection process will continue until payment in full, including all collection fees and costs (subject to the various requirements set forth in the Civil Code and case law).
Thank you to collection attorney Richard Witkin of Witkin & Neal, Inc. for his analysis of this case.
FEEDBACK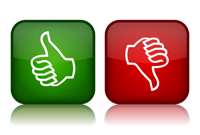 Management. Good response to the management question. In addition, the newly elected board should hold a meeting with management to review the past performance for areas of improvement, if any, as well as establish the board's vision and expectations for management moving forward for the next year. -Tom Freeley, EVP Packard Management

"Legal solutions through knowledge, insight, and experience." We are friendly lawyers; you can contact us at (800) 464-2817 or info@adamskessler.com.