QUESTION: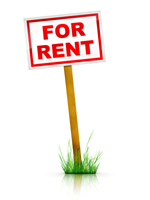 What is considered a rental unit? We have individuals purchasing units, not living in them, but putting their children and grandchildren in them to reside.
ANSWER: Good question. If a nephew is given the unit while in college and pays the utilities but nothing else, is he a renter? If a man lets a woman stay in his unit because she provides him love and affection, is her affection considered rent? The Davis-Stirling Act does not define renter, lessee or tenant. For that, we must look elsewhere.
Generally Defined. Civil Code §1940 defines tenant as "persons who hire dwelling units…including tenants, lessees, boarders, lodgers, and others…" Civil Code §1925 defines hiring as "a contract by which one gives to another the temporary possession and use of property, other than money, for reward, and the latter agrees to return the same to the former at a future time." Civil Code §1951 defines rent as "charges equivalent to rent."
Conclusion. Rent is defined as consideration for the use or occupation of property. (Black's Law Dictionary.) Consideration can be money, goods, services or other value. Accordingly, the gratitude of a relative or the affection of a mistress could both qualify as rent and the occupant deemed a tenant.
RECOMMENDATION: How associations define renters/tenants will impact how they answer lender questionnaires and how they regulate the use of HOA amenities. To avoid ambiguity, associations should work with legal counsel to clearly define "tenant" and tenant-related issues. If you need assistance, contact me.
Thank you to attorney Wayne Louvier in our Orange County office for his research on this issue.
30TH ANNIVERSARY
CELEBRATION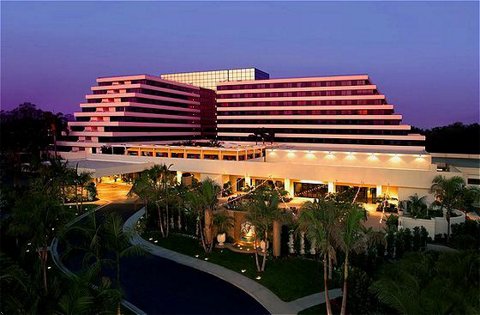 Next year is the 30th Anniversary of the Davis-Stirling Act. The Board of Directors of the Davis-Stirling Foundation will honor those who brought stability and transparency to community associations.
They did so by creating financial safeguards, disclosures, insurance protections, meeting guidelines and reserves that allow the now 14.5 million residents of HOAs to govern themselves.

For the Honorees, the Foundation is holding a black-tie dinner for 500 guests at the Fairmont Hotel in Newport Beach. The keynote speaker and other aspects of the celebration will be described as we get closer to the event.
To reserve your seat, you need to purchase a dinner ticket. You can also donate and/or join our growing list of sponsors for this once-in-a-lifetime gala. Go to DavisStirlingFoundation.org for more information.
LIEN NOTICE
TO MEXICO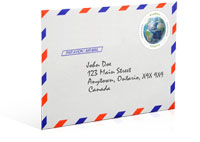 QUESTION: Pre-lien notices must be sent via certified mail. What do we do if a homeowner lives in Mexico? Certified mail is not offered in Mexico.
ANSWER: According to the US Postal Service website, you can send First Class International mail and add a Certificate of Mailing. While this is technically different than Certified Mail, it offers the same function–it provides evidence that you sent the notice.
Since the return receipt feature and proof of delivery are not required by Civil Code §5660, the important feature in both Certified Mail and Certificate of Mailing is proof of mailing. Registered Mail is also available with First Class International mail but is more expensive. Although the primary purpose of Registered Mail is the insuring of valuables, it also provides proof of mailing.
Therefore both the Certificate of Mailing and Registered Mail options should be acceptable substitutes for Certified Mail when sending a pre-lien notice to someone in another country.
Many thanks to collection attorney Richard Witkin and attorney Wayne Louvier for their assistance with this question.
IGNORING YOUR
RESERVE STUDY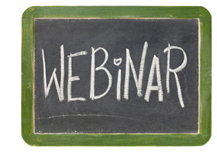 I will join Robert Nordlund, CEO of Association Reserves, Inc. in a webinar that will address three real-life scenarios and the natural, practical, financial, and legal consequences of different board decisions played out over 20 years:
   1.  Selling out (ignoring the advice in the reserve study and continuing to make woefully inadequate contributions).
   2.  Settling (ignoring the advice in the reserve study and making "baseline" funding  contributions.
   3.  Succeeding (following the advice in the reserve study and making "full" funding contributions).
Sign Up. The webinar will be held Wednesday, September 17. Click on the time you wish to attend: at 11:00 a.m. or at 1:30 p.m.
ASSEMBLY BILL 1738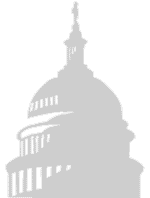 UPDATE
Dear Readers,
Thank you for sending emails and letters to Governor Brown. You sent over 1,300 requests for a veto (and still counting). We are hoping your letters will turn the tide on this anti-consumer legislation.
I will keep you posted on the bill's status.

"Legal solutions through knowledge, insight, and experience." We are friendly lawyers; you can contact us at (800) 464-2817 or info@adamskessler.com.