QUESTION: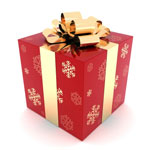 I am the president of our association. Members of our board and many employees received envelopes today from our security company. I opened mine to find ten $100 bills. An employee opened hers to find a $100 Visa card. I immediately took custody of all the envelopes and put them in a sealed envelope. To avoid any appearance of accepting kickbacks, I plan to return them to the vendor. Is this the right thing to do?
ANSWER: That is exactly the right thing to do. Even though the act of giving or receiving a gift is not illegal, it becomes a problem if (i) the gift influences a director's judgment when contracts are awarded or (ii) it gives the appearance that your vote has been influenced. If directors approve contracts based on gifts they receive, the gifts become bribes. That's why most organizations adopt ethics rules setting strict limits on gifts. (See House Ethics Manual for the U.S. Congress concerning gifts.)
Appropriate Gifts. If your gifts had been nominal (a basket of cookies), the gesture of appreciation by the vendor would have been appropriate. In your case, the gifts are not appropriate.
RECOMMENDATION: Associations should adopt ethics rules so board members will know where the ethical boundaries are located. We have a sample Ethics Policy on our website that boards can use as a model.
LIEN NOTICE
REQUIREMENT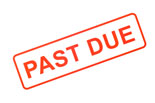 QUESTION: We have four owners of a single property living at three different addresses. The dues for that property are delinquent and we need to send a certified letter. Do we need to send it to three different addresses?

ANSWER: In collection and foreclosure matters, whenever the question is "Should we mail to this address?" the answer is always "Yes." It is better too give too much notice than not enough.
RECOMMENDATION: You can write one letter with multiple addressees and addresses (all owners on title at all addresses) at the top of the letter and then mail it to everyone. You can also charge the account for all of your collection costs.
Thank you to Richard Witkin, Esq. of the collection firm Witkin & Neal for his assistance with this question.
TREE DAMAGE
QUESTION: My tree fell on my neighbor's car. The HOA says it's my responsibility not theirs. Am I liable for fixing my neighbor's car???

ANSWER: Your situation sounds like an Allstate commercial. The first thing you need to do is call your insurance agent. The next thing that comes to mind is, "Why are you dragging the association into this?" It was your tree.
HOA Negligence? The only way the association could be liable is if (i) it owned the tree and was negligent or (ii) you own the tree but the HOA is responsible for maintaining it (and did so negligently). Under those circumstances, the HOA would by liable for the loss.
RECOMMENDATION: If you don't have any insurance (shame on you) and you want to see if there is any way to blame someone else for the loss, you should consult legal counsel.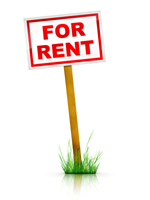 QUESTION: One of the associations we manage has no rental restrictions in its CC&Rs. The board is considering an amendment which would restrict rentals for "transient or hotel purposes" and require all leases to be in writing for a term of not less than 30 days. Do you think that current owners would be exempt per Section 1360.2?
ANSWER: You raise a good question. The Davis-Stirling Act provides that rental prohibitions adopted after January 1, 2012 do not apply to existing owners in a development; they only apply to those who acquire property after the prohibition has been adopted. (Civ. Code §1360.2(a).)
No Case Law. Because this new requirement in the Act is so recent, there is no case law yet telling us what's an acceptable restriction versus an unacceptable prohibition. In my opinion, a 30-day minimum rental requirement is acceptable since it does not prohibit rentals, instead a requires a minimum rental period. Another argument in favor of the amendment is that it's required by HUD for FHA-insured loans.
RECOMMENDATION: In my opinion, such an amendment would apply to all owners not just those who acquire property after it was adopted. Unfortunately, we won't know for certain unless the matter is litigated or the Legislature clarifies the statute. The more cautious approach is to do nothing but then you lose FHA insured financing for the development. Your board must weigh the risks and benefits and make a business decision. If you decide to proceed, let me know if you need assistance with amendment language.
FEEDBACK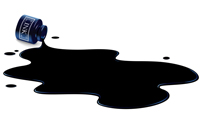 Treadmill. We have dealt with offers of donated gym equipment. You make good points but what will the HOA's insurance carrier allow? Our carrier requires commercial gym equipment and no private use equipment. Additionally, they will not cover free-weights as they can be dropped on limbs, body, etc., whereas machines are fixed often with safety features. Look at the hotel industry, very few offer free weights. Lastly, our gym servicing vendor will only service commercial equipment. -Joseph L.


"Legal solutions through knowledge, insight and experience." We are friendly lawyers; you can contact us at (800) 464-2817 or info@adamskessler.com.