QUESTION: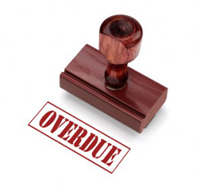 What is the statute of limitations for collecting delinquent assessments?
ANSWER: Statutes of limitations (SOL) are laws that restrict the time period within which legal proceedings may be brought. For example, if a driver runs a red light, the state can't wait twenty years to prosecute the infraction. For traffic violations, the state has one year to take legal action, otherwise time runs out and legal action is no longer allowed.
Protect the Accused. This legal concept is designed to protect defendants from unfair prosecution. If the government drags its feet prosecuting a crime, evidence to defend the accused may be lost with the passage of time, i.e., memories fade, witnesses die and documents are lost. Protecting the accused also applies to private grievances, which are referred to as civil actions. (When the state takes action, it's called a criminal proceeding; when a private individual seeks redress for damage, it's called a civil action.)
Collecting Debt. There are different statutes of limitations when it comes to collecting debt. If money is borrowed and a promise made orally to repay the debt, the statute of limitations is two years. (Code Civ. Proc. §339.) If parties enter into a written agreement, the SOL is four years (Code Civ. Proc. §337). When the obligation is the result of recorded restrictions, e.g., an obligation created by CC&Rs, the SOL is five years. (Code Civ. Proc. §336(b), Pacific Hills HOA vs. Prun.) Accordingly, an association has five years to initiate action to collect delinquent assessments. However, if a court views the obligation as a written contract, the SOL is four years.
RECOMMENDATION: There seems to be some uncertainty as to whether the SOL for delinquent assessments is four years or five. Regardless, boards should not be waiting years to collect a debt owed to the association. Uncollected debt is harder to collect the older it gets. Plus, it burdens the membership who must make up the difference in the budget and it skews an association's financial statement. If it's bad debt, associations should write it off. If it's collectable, boards need to pick a collection method and pursue the debt in accordance with the association's collection policy.

Thank you to Wayne Louvier and Richard Witkin for their input on this question. NOTE: Adams Kessler offers all forms of debt collection. Contact us for more information.
SPOUSE ELIGIBLE TO
SERVE ON BOARD?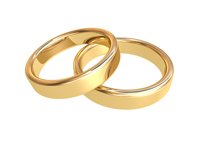 QUESTION: If a single person buys a unit and then later marries but does not have the deed to the property changed to include the spouse, is the spouse eligible to serve on the board of directors?
ANSWER: Whether the spouse can serve on the board depends on director qualifications contained in your bylaws. If your bylaws require that all directors be members of the association, then the spouse is not eligible to serve on the board because she is not an owner.
Percent Ownership. Although not true in all cases, a great deal of mischief can be done by those who get around membership requirements by transferring a 1% interest or even half of 1% to a spouse so that person can serve on board. They often have a personal agenda and can be disruptive and unreasonable until they get what they want. Hence, our firm (i) includes a minimum ownership requirement of 10% when we amend bylaws to add director qualifications and (ii) disallows co-owners from serving on the board at the same time.
FEEDBACK
Free Speech #1. I love reading your newsletter please don't stop. -Denise E.
Free Speech #2. You failed to mention that the First Amendment is a check on governmental censorship and not private action. The reason the HOA cannot regulate possession or viewing of porn in private is the right to privacy under the California Constitution, not the First Amendment. I agree that when the viewing of porn spills over into the common area or interferes with another's right to quiet enjoyment, the HOA can regulate it. -Bill R.
Free Speech #3. "Do members have the right to watch porn in the privacy of their units? Of course." However, this in-home porn watching does not extend to child porn. Under federal law, 18 USC 2252 and 2252A, the mere possession of child pornography–book, magazine, periodical, film, videotape, computer disk, or any other material that contains an image of child pornography–could land the possessor in prison for up to 10 years (first offense) and 40 years (if prior sex-related conviction). -Barry P.
*****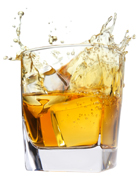 Drunk Board Member #1. Adrian…"elect them to Congress"…very funny, cannot stop laughing! Well said my friend. -Paul P.
Drunk Board Member #2. Now we know where those people in Congress come from! That explains a lot! -Trudy M.
Drunk Board Member #3. Excellent reply to your last statement! Keep up the good humor! -Doris Y.
Drunk Board Member #4. Love your response about sending the crazy ones to Congress but there is one problem–they sometimes come back and become Mayor of San Diego! -Gerie V.
*****
Thank You. Just wanted to thank you for your newsletter emails updating us homeowners' association members across the state who have apathetic boards of directors. Our board is dominated by non-resident owners who say "no" to everything. Your work is important to keep us informed about our rights, solutions, and legal standing. -Charles H.

"Legal solutions through knowledge, insight and experience." We are friendly lawyers; you can contact us at (800) 464-2817 or info@adamskessler.com.