QUESTION: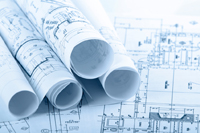 Can the board of directors overrule an architectural committee's approval of a homeowner's application?
ANSWER: Depending on how the committee is structured by your governing documents, an architectural committee either (i) makes recommendations to the board or (ii) has direct authority to approve or disapprove applications. In either case, the board has final say in architectural matters.
Board Options. In the first instance, the architectural control committee (ARC) makes recommendations to the board, which directors can accept or reject. The board makes the final decision. If the governing documents give the architectural committee independent decisionmaking authority, the board still retains control via four avenues.
1. Reconsideration. The first is when the ARC disapproves an application, the applicant can appeal to the board for a reversal of the committee's decision. By statute, the board is given authority to reconsider and reverse ARC disapprovals.

2. Override ARC Decision. Where a committee's decision is contrary to the CC&Rs (such as approving a structure in the setbacks), the courts have made it clear that CC&Rs control. Thus, boards can override an ARC approval so as to comply with the association's governing documents. (See case law.)
3. Replace Committee Members. Nearly all documents provide that ARC members are appointed by the board. If the ARC refuses to reverse a decision, the board can remove committee members and replace them with members in line with the board's wishes. (If committee members are elected by the membership, the board cannot remove them and will need court intervention.)
4. Seek Court Order. If the ARC cannot be removed by the board, it has the option of going into court for an order reversing the ARC's decision. If, however, the disagreement between the board and the ARC is one of aesthetics rather than violation of the CC&Rs, the court will likely side with the ARC.
RECOMMENDATION: Make sure your association has clear architectural standards with application requirements, notice and review periods, rejection guidelines and, if appropriate, a reconsideration procedure. Where an architectural committee goes off the rails and makes decisions contrary to the governing documents, the board should immediately seek legal counsel.
I want thank everyone for their support and feedback this past year. You've been terrific. In addition to being loyal readers and critics, you visited our website 637,000 times with 3.1 million page-views.
In addition, you provided valuable suggestions for improving our website, which we are implementing.
Thanks to you, my firm continues to grow with the addition of five outstanding lawyers this past year. I deeply appreciate your confidence in our work.
May you and your families enjoy the holidays and have a New Year filled with peace, prosperity and happiness. From all of us at Adams Kessler, Merry Christmas and Happy New Year.
AK TEAM: Larry Stirling, Adrian Adams, Gary Kessler, Richard Witkin, Bill Dunlevy, Paul Ablon, Aide Ontiveros, Jasmine Fisher, Wayne Louvier, Cang Le, Karen Jacobs, Russ Higgins, Tina Chu, Eric Freedman, Nathalie Ross, Laura Whipple, Carolyn Houtz, Maureen Davidson and Laurie Paramore.
FEEDBACK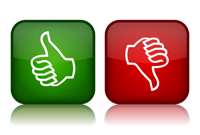 Caregivers #1. What about mobilehome senior communities? I thought they could restrict the age of caregivers. -A.L.
RESPONSE: You're correct; mobilehome communities have a separate set of statutes governing them, two of which set the age restriction for caregivers at 18 or older. Civil Code §798.34(c) provides that owners can share their mobile home with any person over 18 years of age if that person is providing live-in health care or live-in supportive care to the homeowner pursuant to a written treatment plan prepared by the homeowner's physician.
Civil Code §799.9(b) similarly states that an owner who resides in a senior mobilehome park may share his mobilehome with any person 18 years of age or older if this person is a parent, sibling, child, or grandchild of the senior homeowner and requires live-in health care, live-in supportive care, or supervision pursuant to a written treatment plan prepared by a physician and surgeon.
Caregivers #2. In your response to caregivers, I think HOAs should be wary of asking questions about health and responsibilities as it may violate privacy regulations. -Gary S.
RESPONSE: Agreed. HOAs can't willy-nilly start asking health questions. Whenever the issue comes up, they should check with legal counsel about if and how to ask such questions.
Election Inspectors. We used the San Luis Obispo chapter of the California League of Women Voters as the Inspectors of Election. They handled all of the details, are independent and are free. That said, we made a contribution to their chapter. -Bob P.
RESPONSE: That's definitely a step up from using the board president's daughter.
*****
My Newsletter Picture. I don't like the new picture of you in last week's newsletter. It doesn't look like you. -Mom
RESPONSE: I changed it back…mothers rule. Love, Adrian
"Legal solutions through knowledge, insight, and experience." We are friendly lawyers; you can contact us at (800) 464-2817 or info@adamskessler.com.